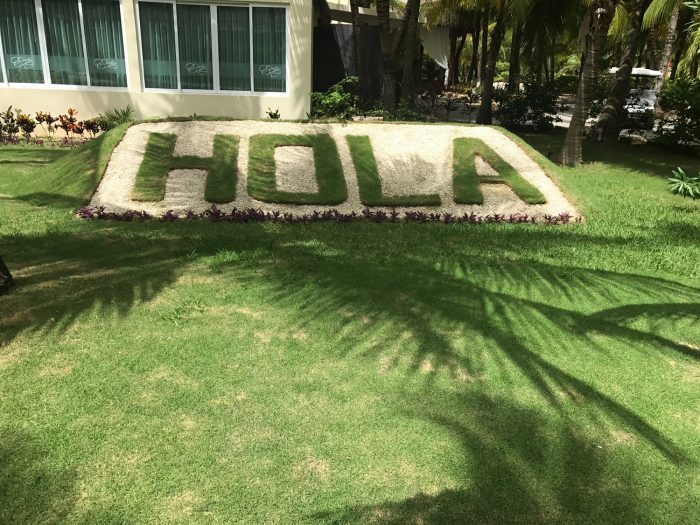 We're continuing a series of posts about our summer trip to a gorgeous resort in Mexico called El Dorado Maroma. Just in case you missed them, check out our posts about the incredible food at this gourmet-inclusive resort as well as all the fun things to do at El Dorado Maroma. (We found out about this resort from our friends at BlueSun Vacations, which took care of ALL the travel arrangements for us so we didn't have any more work to do leading up to the trip.)
But we couldn't finish the series without talking about what we both felt like put this vacation over the top for us and for our husbands. The overall vibe and the incredibly attentive service are really the elements that made us feel oh-so-pampered on this trip — a welcome break for four busy parents who were way overdue for some rest and fun. (Full disclosure: As we mentioned before, we received a complementary stay at the resort but we paid for our airfare.)
First, we should mention that El Dorado Maroma is treasured for its laid-back vibe and relaxing atmosphere. If you're the kind of person who wants a resort that feels like a rockin' party 24-hours a day, find a different place to stay. But — if you're like us — part of what you want from a vacation (especially a kid-free vacation) is some peace and quiet and some uninterrupted time to just hang out. There's still plenty of activities and events that happen at Maroma every day. (In fact, you'll get a schedule of what's happening as soon as you check in.) But for those of us who don't want to "go-go-go" while on vacation, this place is heavenly.
When we started talking about this trip with our Beachmaster Matt at BlueSun Vacations, we told him we were looking for a place with postcard-worthy scenery, food we'd think about for years afterward, and time to just soak it all in while we kicked back with a good book on the beach. Those are the main reasons he thought El Dorado Maroma would be perfect for our group, and he was absolutely right.
Shannon and I must have said the following phrase at least 50 times while we were there: "They think of everything!" The staff at El Dorado Maroma seems to make it their mission to do all the thinking so that their guests don't have to. (This kind of attention to detail is REALLY appreciated by mamas because we're usually the ones who have to think of everything and take care of details on a trip.)
For example, one day Shannon forgot to bring her sunblock down to the beach. No problem. The resort has a little cart near the swim-up bar with free sunblock, tissues, a few magazines, a book or two to borrow — everything you might need so there's no need to walk back to your room to get it. There are even beach attendants on hand to bring a fresh towel to your cabana!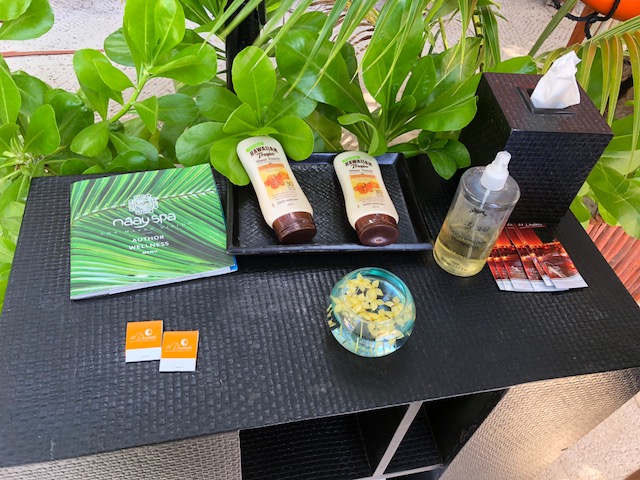 The bathrooms, which were all sparkling clean, have thick terrycloth hand towels ready for you as soon we you're done washing up. There's not a single gross, wet paper towel anywhere. And at every restaurant, the host not only greets you with an "Hola!" he or she also makes note of any food allergies you might have and offers you some hand sanitizer on your way in. Genius!
Speaking of "hola," we heard it everywhere we went at El Dorado Maroma. We're sure that the staff are encouraged to greet guests when they see them — even if we're just passing each other on the sidewalk — but they also greet each other with a warm "hola!" It's not just a work habit for them. They seem to take pride in making sure you're having the best vacation, and they're genuinely happy to be playing their role in making sure that happens.
Of course, this type of service doesn't happen by accident. When we toured the resort and its sister properties nearby, we learned more about how the owners of the El Dorado resorts create such a warm, welcoming environment. They've even created a HUGE training facility where all the staff members of El Dorado resorts go to learn the highest level of hospitality skills. We visited the facility and talked to one woman there who said the facility not only gives job training but also allows her to take continuing education courses in business and marketing so she can continue to improve her career and her life for herself and her young son.
During our time at El Dorado Maroma, we couldn't help noticing how personal the service was. We looked forward to seeing wedding coordinator (and our tour guide) Ingrid around the resort grounds. We also loved Felix and Omar, who are servers at the resort restaurants. And we weren't the only ones. One time while we were at one of several swim-up bars, we saw a man approach and the bartender's face lit up with excitement. "Hola!" the bartender called out as he came around the bar to greet a guest who he was happy to see again. These guys even hugged like long lost buddies!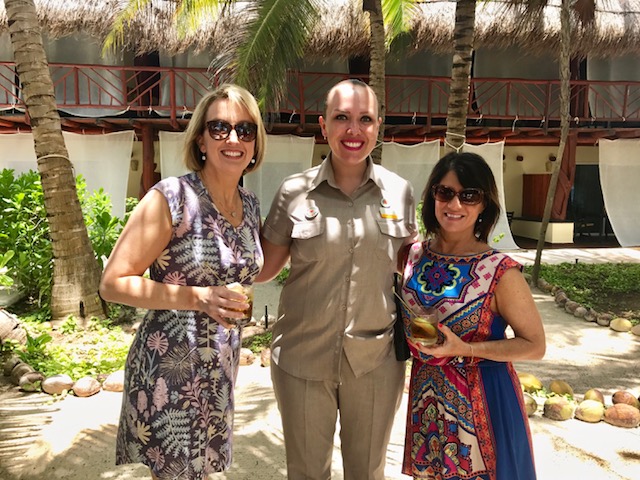 If you read the reviews posted by TripAdvisor users, you'll notice that a TON of them are written by people who have visited El Dorado Maroma multiple times. (One couple even mentioned that they come back once a year!) The reviewers mention many of the resort staff members by name, and it's clear that they've formed friendships as well as a deep respect and appreciation for how hard this staff works to provide a vacation experience that goes above and beyond what people expect.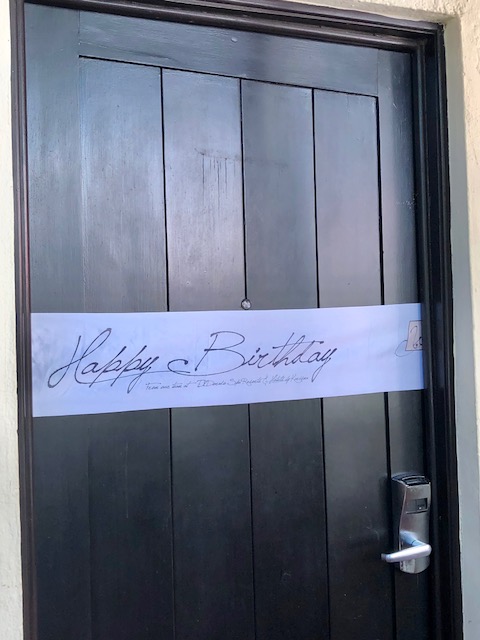 On the last day of our stay at Maroma, we felt a little sad — like we were about to leave a friend we knew we'd miss and would want to see again. We had quickly settled into the resort's rhythm — a slow salsa dance of sun, sand, scenery, and soaking up the best atmosphere and service we've ever had on a vacation.
Thanks for spoiling us, El Dorado Maroma. You've set a very high bar for all future vacations, and we'll be back to enjoy your luxurious brand of hospitality as soon we can. 🙂