What beauty product are you most thankful for?
'Tis the season for everyone to start posting what they're thankful for on Facebook. I never participate in the ritual because I can not be serious for 30 days straight and I'm not sure my sarcasm would be appreciated (ie: I'm thankful my kid finally cleaned his freakin' room!)
However, I do understand the joy that can be found in appreciating the little things in life.
Maybe you had a nightmare day, but, hey, you got to use a brand new razor this morning. Or your kid just up-chucked all over his lovey, but you were all caught up on laundry and the washer and dryer were free…score!
In the spirit of giving thanks, I asked some lovely moms which beauty products they're most thankful for. Here are their favorites:
Olay Regenerist Luminous overnight mask gel moisturizer. With skin as dry as mine, the cooling moisturizer feels like heaven. I use it during the day, too. I'm a rebel! ~ Andi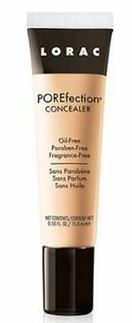 My Lorac POREfection concealer is perfect for the dark circles under my eyes. ~ Morgan
A Chi flat iron. I use it every day. ~ Brandi
Rodan and Fields night cream is a nightly staple for me. ~ Lisa
Rodan and Fields Reverse regimen is my new favorite. ~ Amy
*I'm not all surprised that R and F was mentioned twice. I barely go a day without someone mentioning it.
Deodorant because you're not very pretty if your stinky. ~ Lisa
Gold Bond hand cream. I keep it in my purse and use it all the time. ~ Lynda
Makeup Forever HD translucent powder. I read somewhere that it is like "photoshop for skin" so I was all in. I do think it helps people like me whose pores are large enough to drive a truck through. ~ Gwen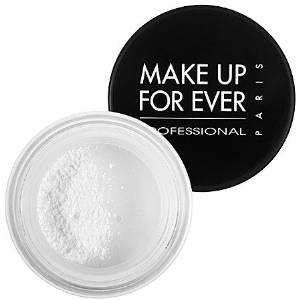 *Thank you for providing the first product I want to try from this list and an image I may never shake.
My Sephora "Full Action" mascara. ~ Shannon
Toothpaste because I talk too much to not have fresh breath. ~ Desty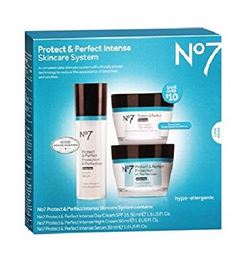 Boots No7 Protect and Perfect Intense kit. Seriously, my skin looks like my 6 year olds now. Looking back at selfies I can see a dramatic reduction in the lines around my mouth and eyes. ~ Stephanie
Estée Lauder eye cream. Really good for those little lines we all get around our eyes. ~ Patty
I can't think of anything. ~ Nikki the natural beauty
After randomly assaulting my friends with questions, I am very thankful for the diverse group of women I have gotten to meet through my kids activities. You all made me smile today and that totally makes up for having to help my stubborn first grader with her math homework.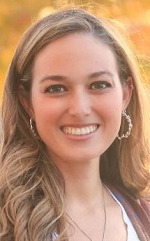 Andi Douglas is a mama of three and loves to play with makeup and other beauty supplies. She likes to try new products and services in the name of beauty editor here at nwaMotherlode. She received a complimentary facial from Revive for an honest review of their services.
Beauty Buzz is sponsored by Revive Medical Spa, which offers a full range of medical, cosmetic, and therapeutic services, with the latest technology and knowledgeable clinicians and staff. Located in Fayetteville, Revive serves the communities of Northwest Arkansas, Southwest Missouri, and Eastern Oklahoma. Revive's massage therapists and estheticians personalize every relaxing service to each guest's individual needs. "Your visit will whisk you away and leave you feeling revived."