Northwest Arkansas Valentine's Day Giveaway 2021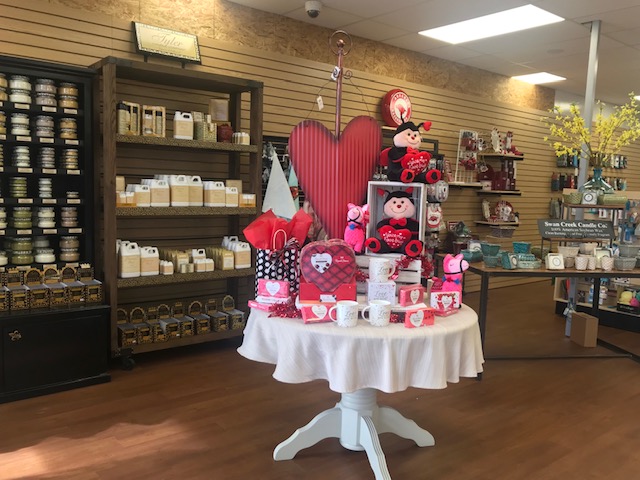 Happy February, mamas! To celebrate, we've got a fun giveaway to start the month of love off right!
One of our newest sponsors, Collier Drug Stores, has assembled a gift basket worth $100 (yes, please!) filled with items to pamper you — and a few baby items so you can share the love with your littles.
The gift basket includes:
San Francisco Soap Company products
a lemon lavender microfiber Turbo Towel
a cute polka-dot Clear Essentials clutch
a pretty bracelet
a Melissa & Doug elephant rocking stacker
a bath mitt for baby
an Aurora stuffed frog
a Mud Pie serving dish with a spreader that says "Delish" (along with a Wind & Willow spinach dip mix so you'll have something to put it in!)
Did you know that Collier had this many gifts?
Yep, you can call on Collier to help do a great job with your prescriptions (we've always appreciated that they offer custom flavoring to help make medicine taste better for our kids!), but they also have so many fun gift options to choose from and they always keep it fresh. We always find something new when we shop!
We stopped by the Dickson Street location recently and had a great time shopping for Valentine's Day gifts. They have so many cute things for babies and toddlers — and all the way up to college kids.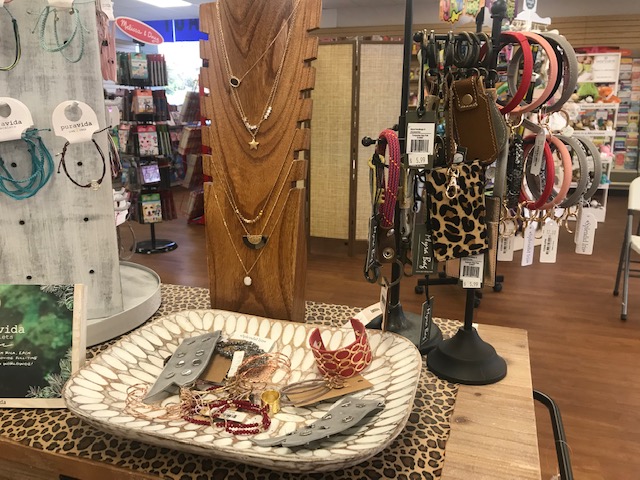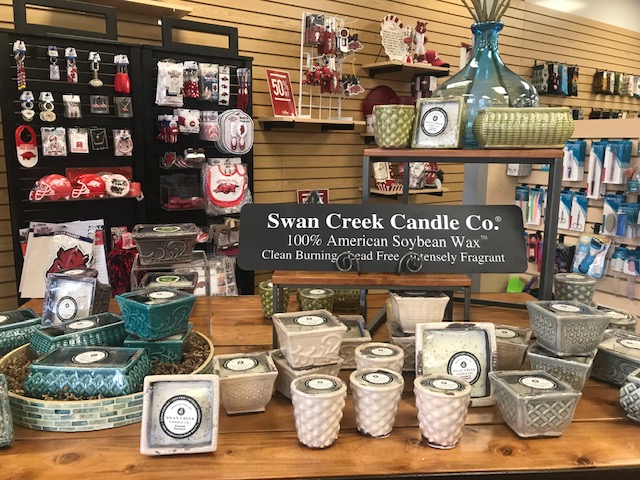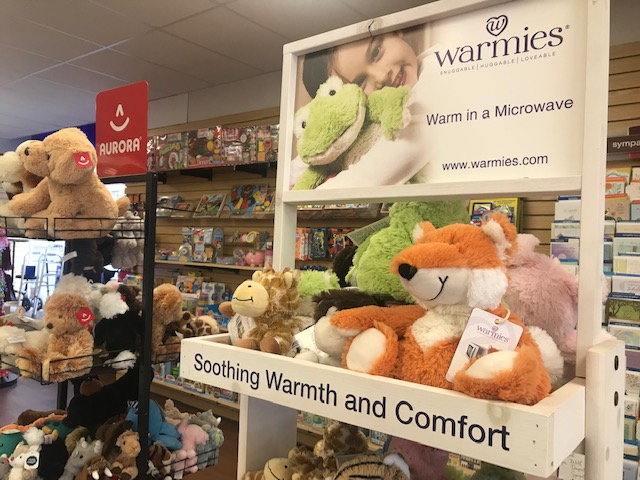 Mamas, as we mentioned, they have all kinds of goodies for us, including scented soaps, lotions, unique jewelry, wall décor, kitchen accessories, serving pieces and candles. They have an awesome selection of Tyler Candle Company scents and our favorite Tyler Glamorous Wash laundry detergent.
Of course, they also have a variety of Razorback merchandise so you're always ready to "Collier" Hogs! If you need to grab a gift bag or card on the way out the door, they have those, too. So you're all set.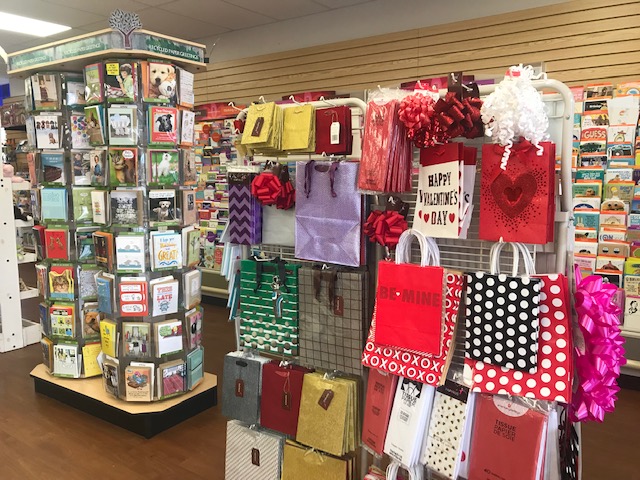 You know what else we love about their gifts? They can be delivered anywhere in Northwest Arkansas for FREE. So if you have a student at the University of Arkansas, for example, Collier is happy to put together their favorite snacks and maybe a gift or two (and medication if they need it) and run it over to them on campus or at their apartment.
If you have a sick friend, you can call them up and have Collier deliver a pick-me-up to her. Of course, they also deliver prescriptions free all over NWA.
Gift selection varies by location, so just chat with a team member about what you're looking for and they'll help you pick out the right thing. Collier has 10 locations throughout the region, so they can deliver fast!
HOW TO ENTER:
If you'd love to win the $100 gift basket from Collier Drug Stores, scroll down to the bottom of the post and past the comments posted by other moms. Then write a quick comment telling us what you love about Collier (or name a gift item you'd love to snag from one of their stores).
You can also email your answer to us at giveaways@nwaMotherlode.com.
Below is a photo collage of some of the many gift items you'll see at the Collier location on Dickson Street in Fayetteville. (The cute Delish bowl is part of this week's giveaway basket of goodies!)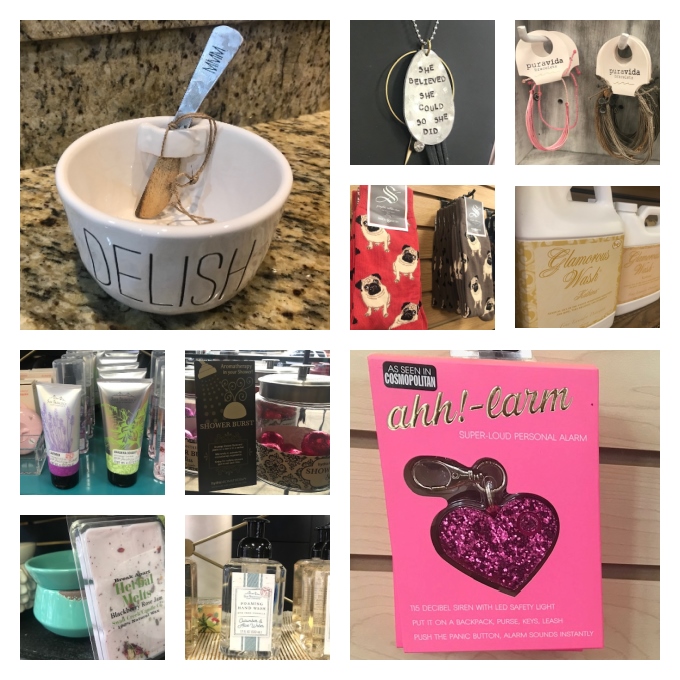 STAY CONNECTED:
Our newsletter subscribers get access to good stuff, including exclusive giveaways, information about local events, local mom interviews, recipes and more.
The nwaMotherlode newsletter is delivered straight to your inbox so you don't miss anything awesome (like this chance to win tickets!) CLICK HERE to sign up. We won't fill your inbox with info, no worries. We only send out newsletters when there's something in it for you — and we know you'll be interested in hearing about it.
We'll draw the winner at random on Friday, February 5, 2021! Good luck!