This giveaway is closed. Congratulations to lucky local mama Melissa Burton, who won a JuBe gift box for herself and a friend!
One of the things we've done a LOT of during the past 9 years we've been running nwaMotherlode.com is give fun stuff away to local moms. It's the best part of our job — the thrill of contacting a fellow mama to say, "Guess what? You won!" (In our opinion, mamas tend to put themselves last on the list so it's great when we get to do something that makes them feel awesome.)
This particular giveaway from JuBe is extra special because, not only does a local mama win any of the JuBe boxes she likes, she also gets to send a gift to someone she loves. Why? "Just Because." That's how the JuBe company gets it's name — from a mashup of the words "just because." (Pronunciation tip? JuBe rhymes with "ruby.")
The company was founded earlier this year by two busy moms. (One of them, Jennifer Adair, is a Northwest Arkansas local who also writes a monthly blog for nwaMotherlode. We think she's one of the funniest writers we've ever met. She's also an accomplished website and app builder, marketing guru, homeschooler, author and entrepreneur.) Jen and her business partner, a fellow mama also named Jennifer, set out to create a gift-giving experience that would be easy for busy women without sacrificing any of the "wow" factor for people who receive the gifts.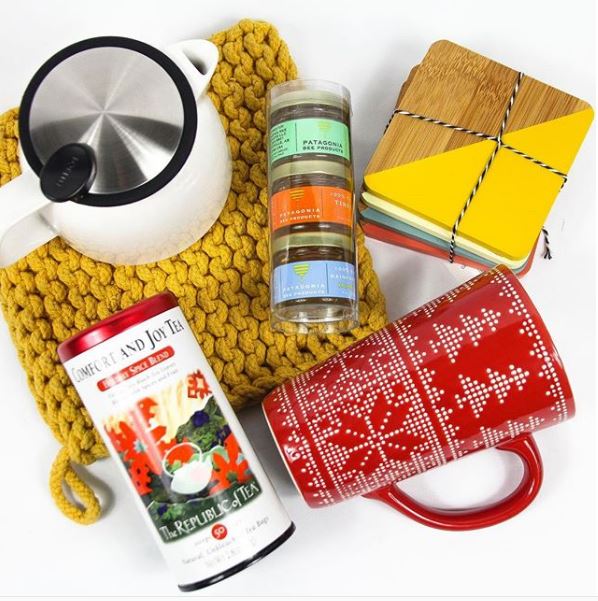 Each JuBe box features a collection of specially curated gift items with a theme. You can choose either a pre-made box (by going to GiveJube.com or on Amazon), or you can choose the elements you want by building build your own custom box on the JuBe website. Just pick elements that fit your taste and budget.
(If you're in a real rush for a gift, you can order a pre-made JuBe box from Amazon, and, if you're an Amazon Prime member, it'll arrive in 2 days!) Local orders in Northwest Arkansas can also be picked up at the Handmade Market, which is next to Ozark Natural Foods in Fayetteville.
For example, if you're going to someone else's home for Thanksgiving and would like to send a "thank you" or a hostess gift ahead of your arrival, this Thanksgiving/Fall-themed JuBe box would be perfect. Isn't it pretty?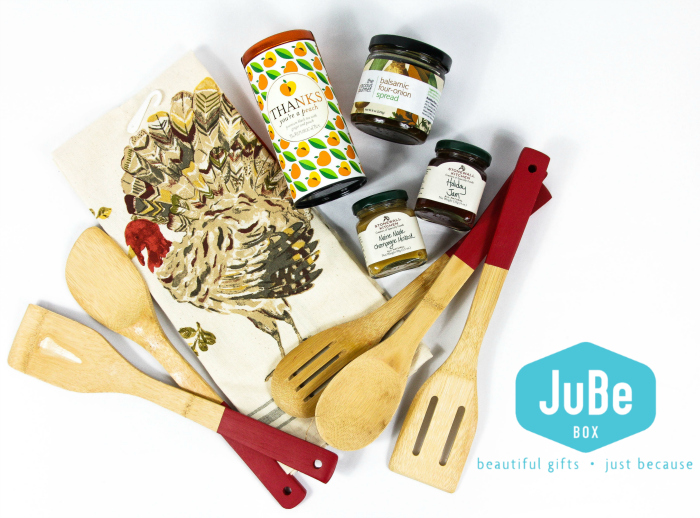 In addition to the JuBe boxes, the company also recently introduced JuBe printables. We pulled a few of our favorites together in the box below. Soooo cute!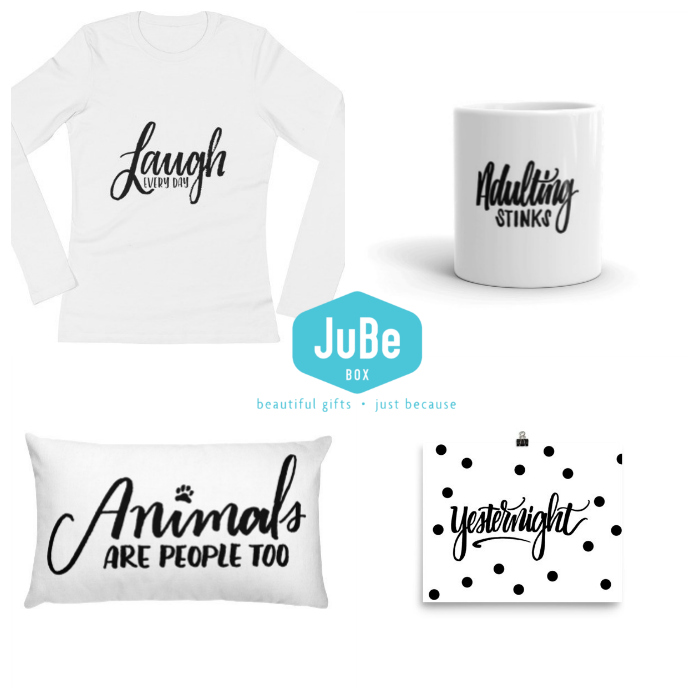 They also have budget-friendly gift options, like the "Bitty Box" shown below. This one would be perfect for someone who loves her four-legged fur baby.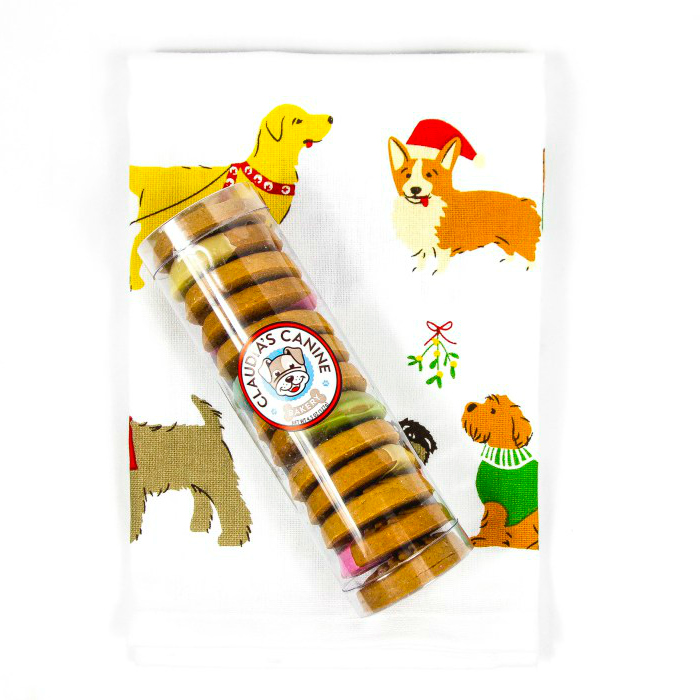 To see the newest JuBe products, follow the company on Instagram, Facebook and Twitter. And remember that JuBe boxes aren't just for grown-ups. This "Kid's Chef" box has become one of JuBe's best sellers.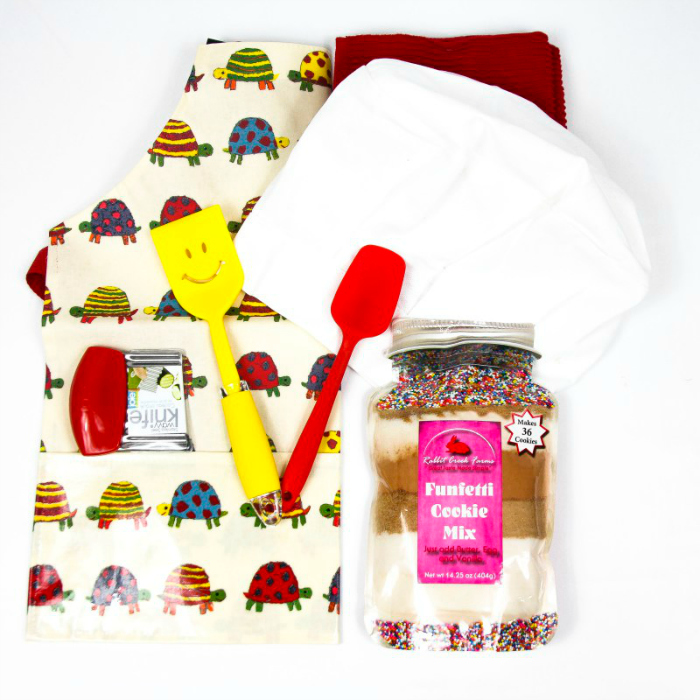 The winner of this week's JuBe giveaway will get to choose any box she likes on the JuBe website to keep for herself, AND she can choose a box to be sent as a gift to a friend or relative. It's perfect! A little something for you and a little something for someone you care about.
HOW TO ENTER: If you'd love to win a JuBe box for yourself and someone you love, click on the word "comments" shown right below this post's headline and tell us something about the person you would choose to send a "just because" JuBe box. Your best friend who's always there when you need her? Your own mom? The sweet neighbor who has had a tough year and could use something to make her smile? Click HERE to visit the JuBe website to see which box you'd choose for yourself and what you'd send as a gift.
INCREASE YOUR ODDS OF WINNING: If you'd like to increase your odds of winning a JuBe box for yourself and for a friend, share! Email friends and family about the giveaway and CC us so we'll be sure to give you credit. We'll give you an extra chance to win for each person you tell. The email is giveaways@nwaMotherlode.com.
(You can also earn an extra chance to win by signing up to receive the free email newsletter we send once a week. The sign-up box is at the top right of this page.)
BE SOCIAL: You can also earn extra chances to win by commenting on our Facebook page, following us on Twitter or following us on Pinterest. If you do any of those, just mention it in your comment or email so we can give you proper credit.
SPECIAL DISCOUNT: If you'd like to give JuBe as gift for someone on your holiday list, here's a special discount code just for nwaMotherlode readers. This code will get you 15% off a minimum order of $20 (and you can even use the discount code twice)! There is also free shipping on any order over $50 (excluding prints). Here's your JuBe discount code: nwa15
Good luck in the giveaway, mamas! We'll email the winner by next Monday, so watch your inbox!