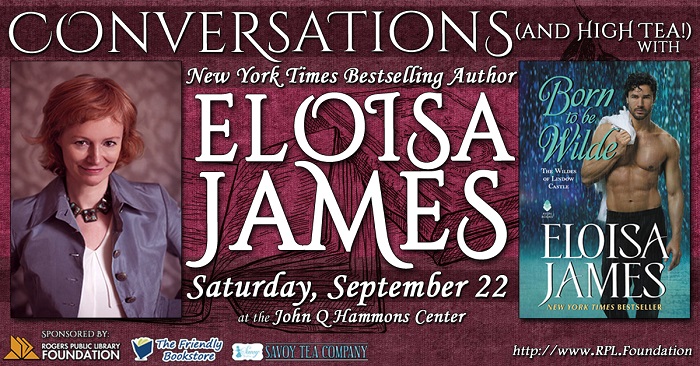 The Rogers Public Library Foundation is hosting a swoon-worthy event: an afternoon with New York Times best-selling historical romance author Eloisa James.
It will be a delightful afternoon of proper "High Tea" along with great conversations and stories. You're invited to wear your favorite hat or fascinator and help the library foundation in supporting the Rogers Public Library.
The event will be on Saturday, Sept. 22nd, at John Q. Hammons Convention Center in Rogers from 4-6 p.m.  Tickets are $40 and the price includes a copy of Eloisa's latest book, which just came out this month, called Born to be Wilde. Click here to find out more and to grab a ticket before they sell out. 
Eloisa James' historical romances, published by HarperCollins, have received great acclaim. A reviewer from USA Today wrote of Eloisa's very first book that she "found herself devouring the book like a dieter with a Hershey bar"; later People Magazine raved that "romance writing does not get much better than this."
Born to be Wilde is Book 3 in the Wildes of Lindow Castle series: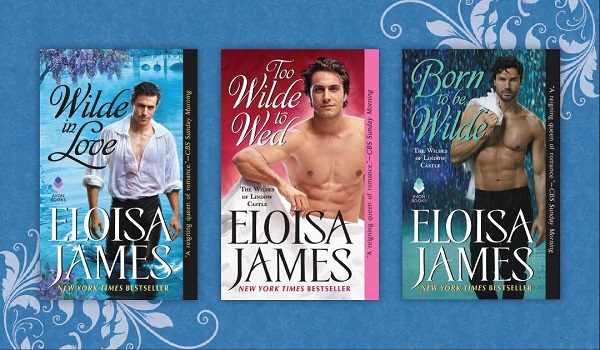 After graduating from Harvard University, Eloisa got an M.Phil. from Oxford University, a Ph.D. from Yale and eventually became a Shakespeare professor, publishing an academic book with Oxford University Press. She continues to teach and write books.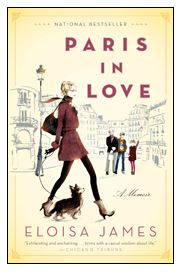 With the exception of a year in Paris (during which she wrote her bestselling memoir, Paris in Love), and another in London, Eloisa lives in New York City during the school year and in Florence, Italy, during the summer. Her husband is a cavaliere, an Italian knight. That's romantic, right?
Speaking of romance, Eloisa has been interviewed often and one of the most pressing questions she receives is: How did you get started writing romance?
On her blog, Eloisa says that, like many things in life, her start as a romance writer sprang from a combination of love and money. "I had a love of romance—and I needed money," she quips.
She said when she started writing, she and her Italian knight husband were both badly-paid assistant professors (not to mention all her unpaid student loans). She wanted a second child. He disagreed, saying they couldn't afford baby #2.
Eloisa said she wrote her first book, Potent Pleasures, in a desperate bid to grow her family.
She explains what happened next on her blog: "When I finished the manuscript, I sent a letter describing my book (including its hero, who had annulled his first marriage on the grounds of impotence) to five literary agents. Four of them winged back to me with notes like 'This will never sell' scrawled on the front. The fifth asked for the whole manuscript. A few months later, a bidding war among publishers erupted. The final offer was just over my student loans; our daughter was born around nine months later."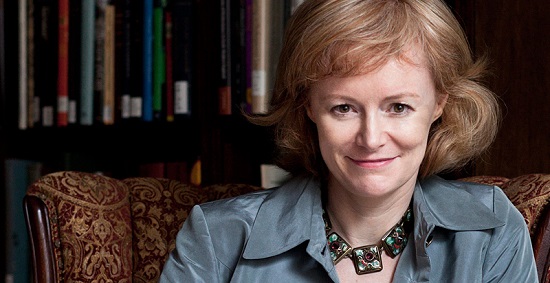 This is a mama we can relate to! We can't wait to be part of this conversation next month.
Remember, the Rogers Public Library Foundation is a non-profit organization with the mission to support and fund programming for the Rogers Public Library. When you buy a ticket to this event, you're not only gaining access to a fabulous afternoon, you're also helping a great Northwest Arkansas library.
CLICK HERE to get your ticket to attend Conversations with Eloisa James.