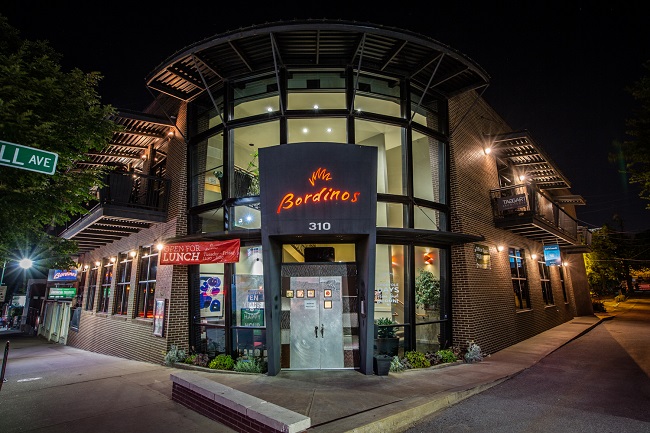 The holiday season is almost here and a little birdie told us that Bordinos Restaurant & Wine Bar – one of our awesome event partners here at nwaMotherlode – is cooking up something awesome.
They can bring you an intimate family dinner, so you don't have to clean up, or enough food for an all-out bash for all that holiday company you're expecting.
And if you'd rather take everyone out or host a holiday party somewhere swanky? Annie Moser, on the Bordinos special events team, can take care of all the planning.
"All of our private dining rooms are blank canvases to decorate how you imagined," Annie said. "Executive Chef Matthew Barclay can prepare the special menu made just for you. From coursed dinners to small bites, we can satisfy all your cravings."
Bordinos can also offer catering options for all tastes and budgets. We can tell you from experience that they take care of ALL the little details plus you can count on the wonderful food that Bordinos is known for, of course.
"We also provide experienced, knowledgeable staff for all kinds of events," Annie said. "Give us a call and let us help you create the event you envisioned."
The booking process is easy peasy. Visit the Bordinos website to fill out an event inquiry form and Annie or someone else on their amazing events team will get right back to you!