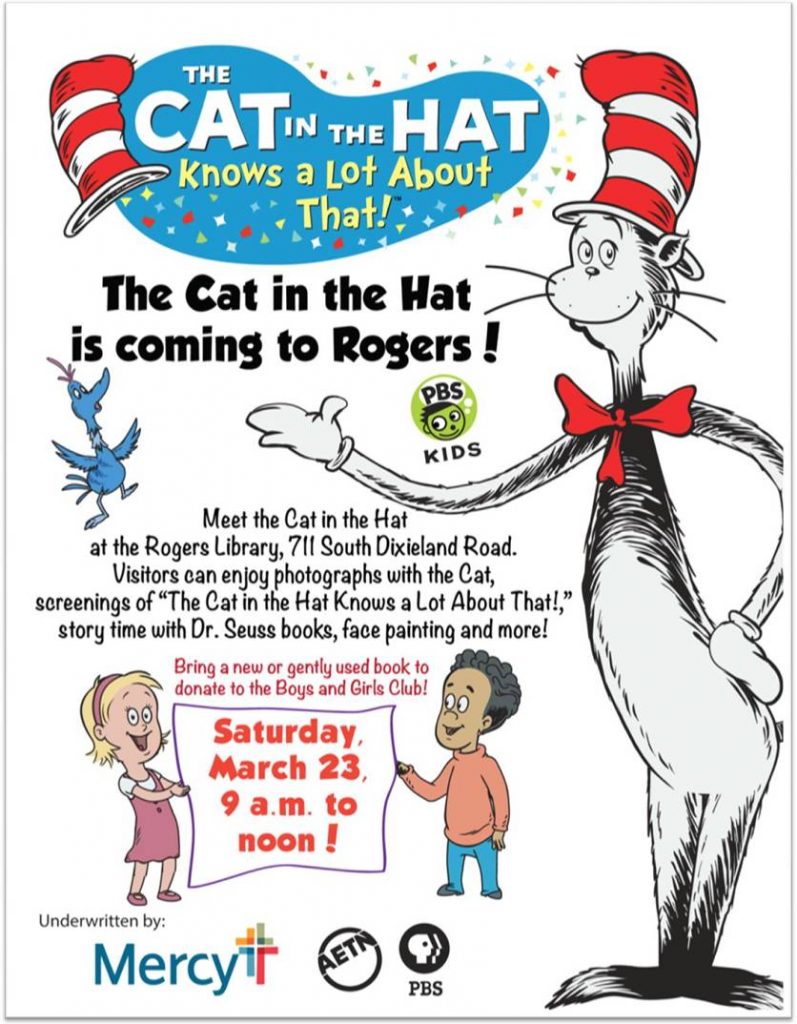 If your kids are fans of the Cat in the Hat, give them a chance to meet the famous cat in person this Saturday, March 23, 2013 from 9 a.m. to noon at the Rogers Public Library.  The cat made an appearance at the library last year and it was a huge hit with local kids. 

Not only will the kids get to meet the cat, they can also have their picture taken with him, get their faces painted, listen to story time, see a special screening of the show "The Cat in the Hat Knows a Lot About That," and much more.
The Rogers Library is located at 711 S. Dixieland Road in Rogers. If possible, bring a new or gently used book with you to be donated to the Boys and Girls Club.
This event is sponsored by our friends at Mercy Childrens. Thanks, Mercy! We love this fun event!