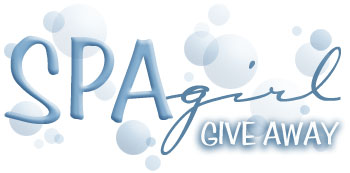 Don't even bother reading this article unless you're the kind of girl who enjoys a FREE one-hour signature massage and aromatherapy pedicure from one of the best new spas in Northwest Arkansas – Sanctuary Day Spa & Salon.
Still with us? Good. Because today is all about appreciation – of you, our readers, and of the great local sponsors who help make nwaMotherlode a reality. We're marking the six-month anniversary of this website's launch with our first "Spa Girl Giveaway." We know how hard it is for us women to take care of ourselves, but this is the perfect time of year to regroup and to appreciate yourself before the holidays kick in.
Women understand the power of a simple "thank you" or a positive comment. It can make all the difference. That's why today we're changing the rules of this online drawing. To enter the drawing for the spa package, we ask that you click on the word "comment" below and leave a comment or a thank-you to one (or more) of the local sponsors in the list below. These sponsors are part of our website because they appreciate the patronage of Northwest Arkansas moms, and they value our opinions.
If having a Guardtronic security system helps you sleep at night, let us know. Love your doctor who works at Mercy Health? Say that, too. If you'd rather send an e-mail, we'd love to have those as well. Just e-mail us at mamas@nwaMotherlode.com. If you copy some friends on your e-mail to let them know about this website, we'll throw your name in the hat again to increase your odds of winning. Here's the list of sponsors:
Bath Junkie
Blue Door & Co. Salon
Debbie's Family Pharmacy
Flooring America by CarpetSmart
Guardtronic Inc. Security Systems
Hedberg Allergy and Asthma Center
Jump Zone Party Play Center
Life Style Dentistry
Mercy Health System
Metro Builders Supply
NWA Adventure Boot Camp
NWArestaurants.com
Sanctuary Day Spa & Salon
Signed Sealed Delivered
Underwood's Fine Jewelry
Walton Arts Center
Here's the scoop on Sanctuary: This new hair salon/day spa just opened at 2407 N. College (next to Braum's) and the atmosphere — as well as the services — are absolutely decadent. Sanctuary offers a full-service hair salon, featuring a Master Hair Designer/Cutter and Master Hair Colorist. Staff members at Sanctuary actually go out and train other stylists, so you know your hair's in good hands there.
The day spa has every service under the sun and salon packages to fit all types budgets. In addition to their various massage offerings, they also specialize in hand, nail and foot care; bridal services; make-up; body care therapy (like bodywraps and exfoliating aqua polishes); spray-on tanning; waxing; men's services; hydrotherapy (think monthly sauna and steam treatments); and couples retreats (what do you think about a side-by-side massage with your sweetie?) You can spend the whole day there if you like, receiving all kinds of specialized services, a catered lunch and a follow-up shampoo and style before you walk out the door all refreshed.
Motherlode reader Amy Stearns recently had a massage at Sanctuary and was positively giddy when she walked out the door. (Remember Amy? She won a spa package back in May for her riveting and wildly popular Mother's Day essay. She had this to say about her Sanctuary experience:
"My time with Kelly was so great," she said. "She really worked my shoulders so well (where most of us moms carry our tension!), I could hardly talk or walk straight when I came out. A true professional! I can't wait to see the promised waterfall down the middle of the therapy area. It really is a wonderful place."
Again, thank you to all of you who have made this first six months on the website so remarkable. The growth has blown us away! And good luck in the Spa Girl Giveaway. You ladies truly deserve some pampering. Now, let the comments and e-mails begin!