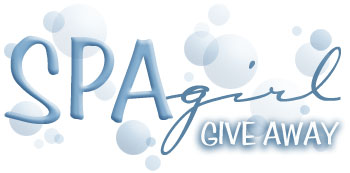 Congratulations to Stefanie Rogers, winner of nwaMotherlode's first Spa Girl Giveaway! Stefanie signed up for the giveaway, which includes a one-hour signature massage and an aromatherapy pedicure from Sanctuary Salon & Spa, with a shout-out to Signed Sealed Delivered. She was particularly complimentary of their Kids' Camp because all the scrap-booking pieces are pre-cut and easy to create with.
Stefanie had just returned from a Halloween skate night party with her two young daughters when she saw the good news waiting for her in e-mail Thursday evening. She was surprised, to say the least.
"I never win anything," she said when she called to get the details.
Stefanie works part-time from home for Acxiom and is otherwise consumed by all things kid-related. She used to enjoy getting massages and pedicures, but hasn't found the time in her schedule for years, she said.
"I think I need it. When October hits we have lots of birthdays and then there's Halloween. Within a week we'll be planning the whole family for Thanksgiving and I've got to start my Christmas shopping. Yes, I definitely need this before we start the chaos," she said with a laugh.
Those of you who didn't win should not despair because there will be more Spa Girl Giveaways coming up on nwaMotherlode! Or heck, just make your appointment at Sanctuary and treat yourself to a massage, pedicure or sassy new hair cut for the holidays. Just click on their ad to the right to go straight to their website and check out the menu.