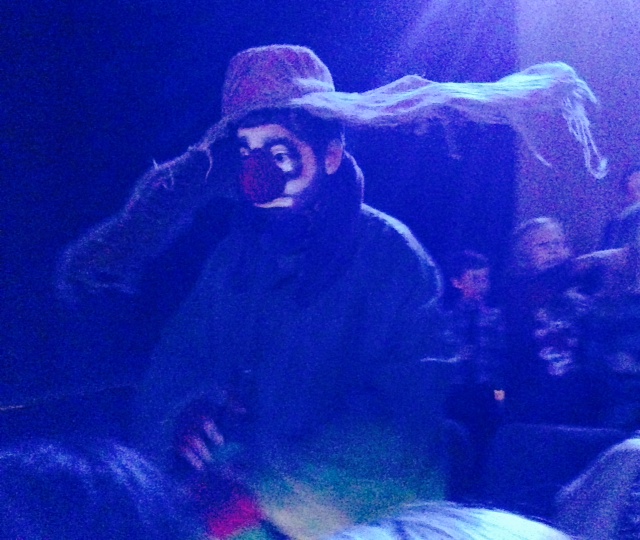 Well that was amazing.
We're still picking "snow" out of our hair and clothes after seeing Slava's Snowshow at Walton Arts Center. The show is running through the weekend if you want to grab a few tickets. (Click here for ticket info.)
It's really one of the most unique theatre productions we've ever seen. The whole show is a little like a dream, with beautiful visuals, flights of fancy, big sounds and some hands-on fun (watch out if you're in the first few rows!) There are a few interactive moments with snow, spider webs and giant bouncy balls that definitely have that "wow factor" you and the kids will remember for a long time.

The Slava clowns are experts at physical comedy, although much of their acting is impressively subtle. With no real dialogue during the show, it's the clowns' expressions that say it all in most of the scenes. And it's fun how they feed off the audience.
Here are the upcoming show dates and times: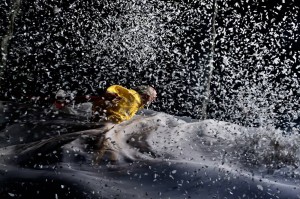 Thurs. Jan. 22, 7 pm

Fri. Jan. 23, 8 pm

Sat. Jan. 24, 2 pm and 8 pm

Sun. Jan. 25, 2 pm
We don't want to spoil anything, but we wanted to offer a few insider tips for your trip:
Insider Tip #1: Don't be slow during intermission. Get back into the theatre pretty fast or you'll miss some fun stuff!
Insider Tip #2: These are clowns. They will make you LAUGH, but they are not like Bozo. Don't expect Bozo.
Insider Tip #3: There are several loud sounds, so prepare your kids if they don't like big noises.
Insider Tip #4: The show is not recommended for kids under 8. There were younger kids there and they did fine, but you need to know your kiddo. Some of the clownery (is that a word?) is a little "dark" in spots.
Insider Tip #5: Expect to love the hands-on "extras" (Hint: Some of you might get slightly wet on this ride.)
Below is a pic of the mamas with a few members of the Slava cast and crew at Hog Haus before the show at Walton Arts Center. They really do like to clown around!