Ticket giveaway for Hiccup at Walton Arts Center on April 16, 2023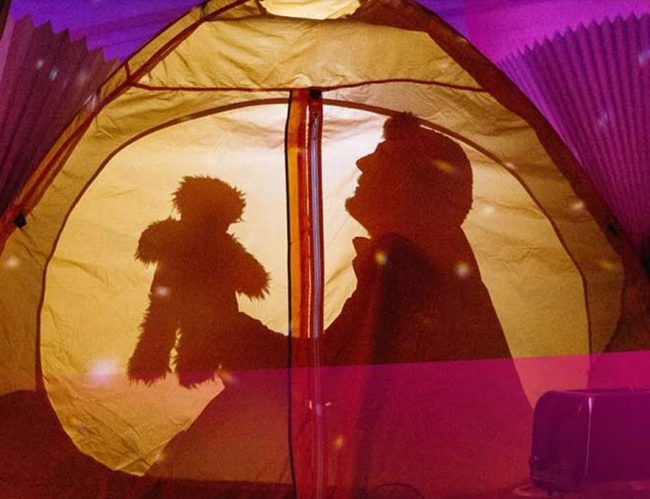 Scoop up your little ones and head to the beautiful Walton Arts Center theatre! The show Hiccup! is a wonderful way to either introduce your kids to the theatre or keep building their love for live performances. This week we're giving away FOUR tickets to see a kids' show called Hiccup!, scheduled for April 16, 2023. This show is great for kids aged 4 and up (especially if they've ever had a case of hiccups)!
ABOUT THE SHOW:
It's a perfect, balmy night in the outback. A sleep-deprived camper, a cheeky quokka and an emu with a penchant for creating wild inventions, awake to discover that a koala has come down with a stubborn and ear-shatteringly loud case of the hiccups. The three embark on an epic journey through the night, frantically eating, singing, and inventing their way toward a cure. Hiccup! is a hilarious, rocking musical extravaganza about working together, finding friendship and how to, once and for all, stop the hiccups.
HOW TO ENTER: 
To throw your name in the online hat to win 4 tickets to see the show Hiccup! on April 16, 2023, scroll down to the bottom of this post (and past the comments posted by other moms) until you see the words "Leave a Reply."
Then write a quick comment telling us about a way you've tried to get rid of the hiccups (regardless of whether or not it actually worked). Standing on your head? Lots of water? Holding your breath?
You can also email your answer to us at giveaways@nwaMotherlode.com.
If you'd rather not leave it up to the luck of the draw, you can purchase tickets to see Hiccup! at the Walton Arts Center on April 16, 2023. Call 479.443.5600 or visit waltonartscenter.org.