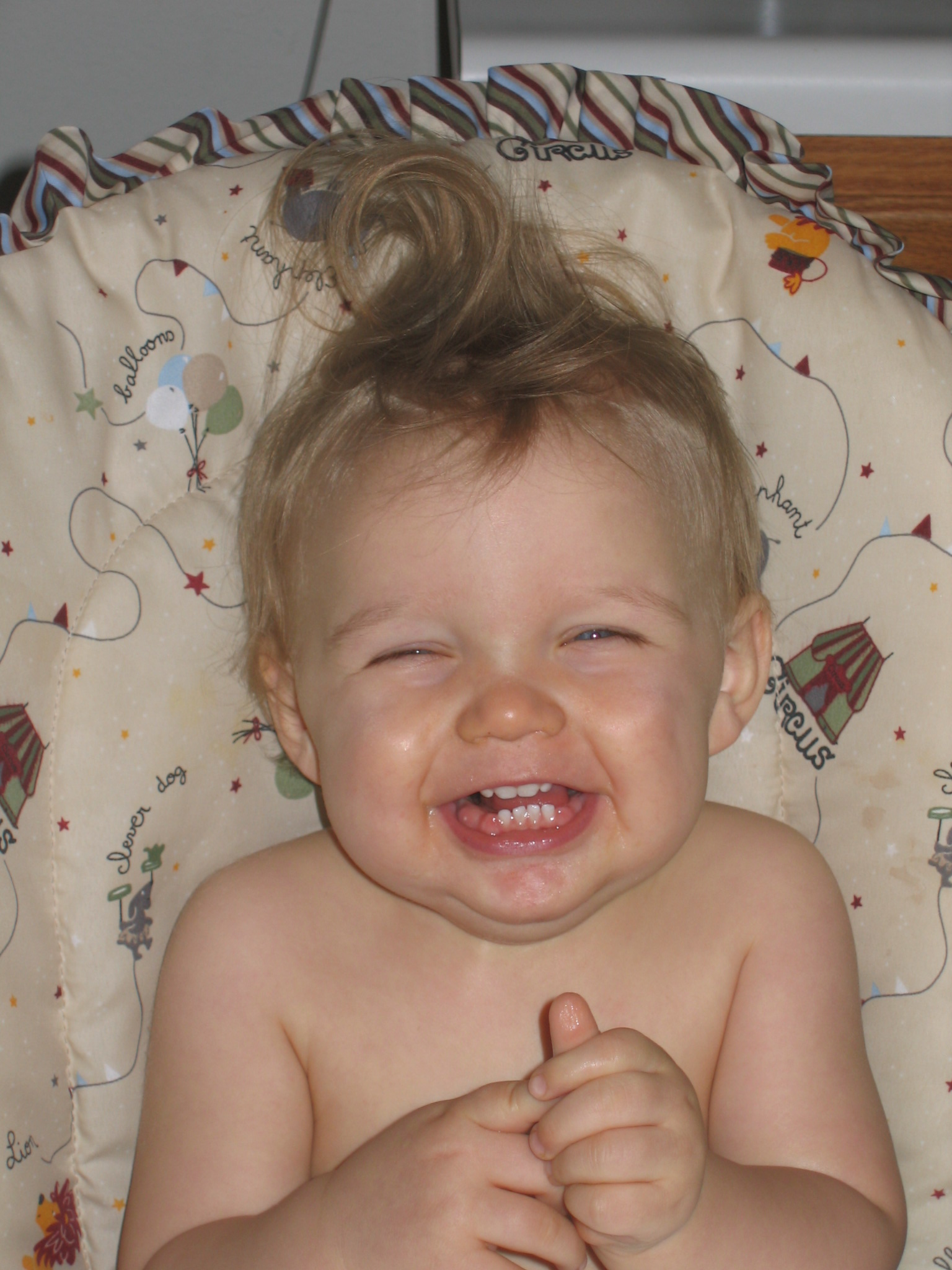 I've got big news today! Our panel of judges has selected three finalists in our Portrait Giveaway. That means the kids you see pictured here today are one step closer to the chance to win a free session with Lisa Mac of Lisa Mac Photography AND a 16 by 20-inch wall portrait. (In case you're doing the math, that's about a 400 dollar value!!)
Our first finalist is the cutie who's pictured above. LOVE that hair! The second one is the adorable little firefighter you see here on the right. Our judges select the photos that have the biggest emotional impact (or, as I like to call it, the "awwww" factor). There is still time to throw your name in the hat for the free session with Lisa and the huge wall portrait. The grand prize winner will be announced at the end of next month, so send us your snapshots (limit of 5) while there is still time!
For those of you who aren't familiar with Lisa Mac, let me tell you what you've been missing. I just had my three kids photographed at her studio in Bentonville, and it was AWESOME. It's not just a photo shoot, it's more like the "Lisa Mac Experience." It's the only time that picture day didn't totally stress me out. She made it SO easy for us. When we got there, she had a dressing room prepared for us, and there was a little Hollywood star on the door with my kids' names on it. They felt very special. Then Lisa sat down and started chatting with the kids, and they all warmed up to her within minutes. Pretty soon, I was completely unnecessary because they were more than happy to smile at her. There was no need for me to stand behind her making nutty faces and begging the kids to smile. She had it all under control.
So while she snapped pictures in her studio, I sat in the next room listening to the kids have a great time with Lisa while I got to relax and thumb through her photo albums. Oh, it was heaven! When we left, my 7-year-old and 4-year-old boys said "Mom, those were fun pictures – not long and boring." As my fellow moms know, that is high praise coming from little boys who usually aren't thrilled to sit still for photos.
But the best part was the day my husband and I went back to the studio to see the proofs of the kids' pictures. We sat in a specially designed home theatre in Lisa's Studio, complete with cushy theater chairs, a bowl of chocolates and bottled water for our viewing pleasure. Then, on a big movie screen, Lisa and her husband Glen showed us the proofs accompanied by music. It was the best show we'd seen in a long time because the photos were amazing, and my kids' smiles were real and genuine. We loved it. Can't wait to get those pictures hanging on my walls soon.
If you'd like to have the "Lisa Mac Experience" for yourself for FREE, you need to send us your snapshots so we can put your name in the hat. For a chance to win, just e-mail us a digital shot or two at mamas@nwaMotherlode.com, and we'll get them loaded into our snapshot gallery located at the bottom of each page on the site.
Last but certainly not least, here's a pic of our final finalist from last month's submitted photos. His smile is nearly as big as the pumpkins he's posing with. Boy, there sure are a lot of cute kids in Northwest Arkansas. Must be something in the water.
Congrats to the finalists, and keep those pictures coming! Enjoy the photo gallery!