By Jacqueline Presley, soon-to-be-mama
Tick…Tick…Tick
When I got back from seeing the midwife Friday and she said I was 75% effaced and 1 centimeter dilated. I have just 14 days until my due date and I can't believe how soon until everything changes!!
I am just about done fixing up the nursery. See below: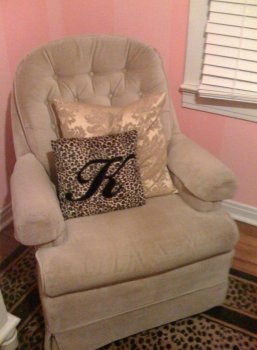 I have my bags packed and ready for the hospital. I have been "showered" profusely by my friends and relatives with all kinds of beautiful pink things. One of my friends signed me up for online service that allows your friends and family to sign up to bring you meals after you have the baby:
Such a great idea!
Everything (and everybody) is ready except me. I don't know that you can ever be fully prepared for birth; or for becoming a mother. It's exciting nonetheless. (See the great chandelier I found for Katie's room below)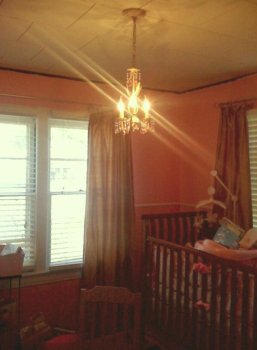 Now it's the waiting game. I go back to the midwife each week to get a progress report. I will be keeping everyone at nwaMotherlode updated on my progress, so they'll let you know when I go into to labor and we'll post pictures of Katie once she arrives. Until then, I appreciate your thoughts and prayers for a safe labor, delivery and a healthy baby.