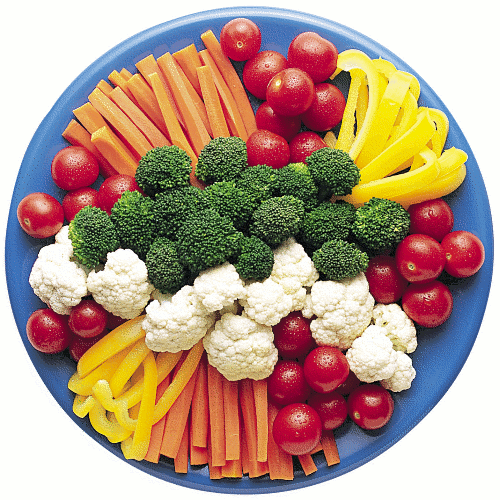 I can imagine what you're thinking: A "cleanse"? Seriously?
I know, I've always rolled my eyes wayyy up in my head, too, when I heard people talking about that sort of thing. But when I heard the Today Show's nutritionist Joy Bauer talking about it recently — and saw that there was actually FOOD on her detox menu — I thought to myself, "I could do that".  (CLICK HERE to see the Today Show video where Joy talks about the detox.)
A few pluses for voting yes to Joy's cleanse: On average, people lose two to six pounds; it's a way to give our bodies a "clean slate" after all that junk we ate over the holidays; and it should offer a big boost of energy. Joy says it can be a launching pad to healthier eating in the new year. Sounds good to us.

After I got Gwen on board (I really wanted a "buddy" to do the "detox" with to keep me on track and talk me down from the ledge if the lack of food makes me a little, um, edgy) we both thought it would be fun to invite other NWA mamas to join us. So … you wanna? We have to admit that we knew making it public would also make us a little more accountable.
Here's the deal: Let's all go out sometime in the next few days and get the below menu ingredients for our three-day cleanse, then meet back here on the website Monday (Jan. 17) to start the process TOGETHER. We'll write about our experiences in posts over the three days. Feel free to comment each day and tell us how it's going. We'd also love to hear your stories AFTER the cleanse. We can compare notes!
You follow the same daily menu for three (to five) days in a row. CLICK HERE to see all the menu items and other details about drinking water before meals, etc… It sounds really easy if you have all ingredients in the house.
Here are the ingredients you'll need:
Joy's Protein Power Smoothie:
3/4 cup skim milk (for vegan plan, substitute soy or almond milk); 1/2 banana; 1/2 cup frozen raspberries, 1/2 cup frozen blueberries, 1 scoop vanilla whey protein powder (for vegan plan, substitute soy, rice, or pea protein powder), 1/4 teaspoon cinnamon, and 5 ice cubes.
Lunch:
Spinach salad: Unlimited spinach leaves; unlimited antioxidant-rich produce (best choices include bell peppers, tomatoes, carrots, red onions, broccoli, and sliced beets. You may also add cucumbers, mushrooms, celery, and cauliflower.); 1/2 cup red kidney, pinto, or black beans; 1 tablespoon toasted, chopped pecans. Dress with 1 teaspoon olive oil and unlimited balsamic or red wine vinegar
1 pink or red grapefruit
1 cup green tea
Snack:
1/2 cup unsalted pistachio nuts (in shell)
1 cup green tea
Dinner:
Drink two 8-ounce glasses of water (with optional lemon) within 30 minutes of eating. Drink as much additional water as you'd like during your meal.
Unlimited baked, grilled, broiled, or poached fish — good choices include cod, halibut, haddock, and wild salmon, seasoned with fresh lemon and black pepper (for vegan plan, substitute sautéed tofu)
Unlimited steamed broccoli with optional fresh lemon and black pepper
1 cup green tea or naturally caffeine-free herbal tea
Ready, set, cleanse!
Note from the mamas: As you know, we're not close to being doctors. SO we have to offer this caveat: ask your doctor if you have any concerns about doing a cleanse. And if you're pregnant or breastfeeding, for gosh sakes, woman, enjoy your ability to eat whatever you want. No cleansing for you!