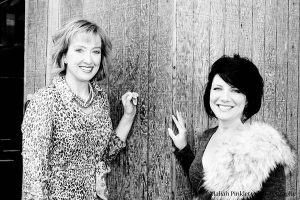 Welcome to www.nwaMotherlode.com, an "online getaway" for Northwest Arkansas mamas. Created by two local mothers who are also professional writers, this site combines your favorite features from women's magazines with the interactivity of the Internet.
Though Gwen and Shannon will be hosting the party, like any great gathering, it's the guests who make it fun. Ask your most pressing questions about life, hair, make-up or anything else that's on your mind. Feel free to offer suggestions. We value your opinions since this a website just for you!
View Our Television Commercial!
Here's a sampling of what you'll find on nwaMotherlode:
Giveaways: We've become known for the coolest giveaways for Northwest Arkansas moms! From spa services to date nights (and even a washer/dryer recently!) we like to help out our fellow mamas, who often put themselves last on the list. We also like helping local retailers introduce products to NWA moms. Good luck!
5 Minutes with a Mom: Get to know local moms with our quick, Q & A profiles and pictures.
Beauty Buzz: Seek answers to your most pressing beauty and make-up questions from a self-professed beauty product junkie in our "Ask Andi" segment. Peruse product reviews sent in by NWA mamas just like you.
NWA Calendar of Events: We like to keep the mamas up to date! This calendar lists a month's worth of fun family events around Northwest Arkansas. Email us with information about YOUR event/activity if it's mama-oriented.
Inside His Head: These husbands answer the tough questions and give us the straight scoop on how guys really think. But let us just warn you right here and now that you're about to enter a space where few women have dared to tread. We're going "Inside His Head."
Help Me Rhonda: Help heal your hair woes with practical advice and professional tips from stylist and mama to two, Rhonda.
The Rockwood Files: Enjoy this online compilation of humor columns by Gwen Rockwood of The Northwest Arkansas Times and The Benton County Daily Record.
Drama for Mama: Find out what's happening on our favorite prime time T.V. shows with updates and colorful commentary.
Healthy Mama: Need-to-know info from local health professionals on a variety of topics. Sponsored by Mercy Health System of Northwest Arkansas.

Devotion in Motion: Use these weekly tips to jump-start your spiritual life.
Mealtime Mama: Borrow dinner ideas from our online collection of favorite recipes.
You'll also find mom blogs, advice on tweens & teens, and info on everything from "good" gossip to the coolest places to surf online. Check out all the rest at www.nwamotherlode.com, "Where Moms click."
This site is best viewed using the Firefox Internet browser. Click here to download the browser for free.
Meet Gwen, co-founder nwaMotherlode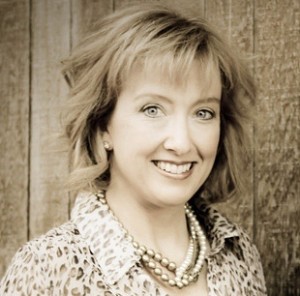 I'm the mama of 3 little ones – 10-year-old Adam, 7-year-old Jack and 5-year-old Kate. But long before the babies came along, I took a job as a receptionist in the newsroom of the Northwest Arkansas Times in Fayetteville, Arkansas. I was fresh out of college and, after several months of paying my dues typing wedding announcements and school lunch menus, my boss promoted me to reporter and editor of the business section and gave me my own personal column, now known as The Rockwood Files.
After nearly four years at the newspaper, I left for a job with an ad agency, got married and spent a year working in St. Louis. My husband and I moved back to Arkansas in 2000, and I worked as director of marketing for The Bank of Fayetteville – a position I held until our son Adam was born in late 2001.
Well, one baby led to another baby who led to another baby. You know how it goes. Between all the diapering, baby burping and errand running, I've kept my newspaper column alive by working part-time from home. I've squeezed out a few freelance marketing projects here and there and published a handful of stories in the Chicken Soup for the Soul book series.
Then one day Shannon called me with this great idea and, well, another kind of "baby" was born – nwamotherlode.com. Like the other babies, it took a while to get it here. It requires constant feeding, and we're always trying to help it grow. But just like life with my real kids, it's an adventure, and it sure is fun.
When I'm not writing, diapering, dropping off, picking up or folding clothes, I love to have dinner out, leave the dirty dishes on the table and go see a movie with my husband and a big box of Raisinets.
Check out Gwen's blog, The Rockwood Files, or e-mail her by clicking here.
Meet Shannon, co-founder nwaMotherlode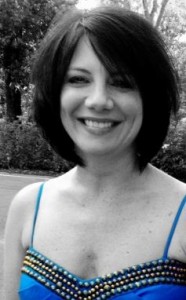 My heart belongs to a sweet (and salty) 10-year-old daughter I call Ladybug. I'm a former reporter for the Arkansas Democrat-Gazette, (Northwest Edition) but have been a freelance writer for a decade.
Gwen and I launched nwaMotherlode.com in May 2008. In doing so, we combined three of our passions: motherhood, writing and the Internet. We wanted to create a website just for Northwest Arkansas moms that we would want to visit every day.
As a newspaper reporter for many years, I covered a broad range of topics at papers across Arkansas including crime, courts, business and education.
While I'm not working or having adventures with my daughter and/or my husband, I love to read novels and psychology books, sing old church songs and 80s music and take walks with my black standard poodle and ice blue iPod. I live far enough away from family that I rely on neighbors, friends and virtual community to help me navigate motherhood and life.
You can read more about Shannon's family adventures on her Motherlode blog "Life With Ladybug." E-mail Shannon by clicking here.
Meet Andi, Beauty Buzz editor
Our resident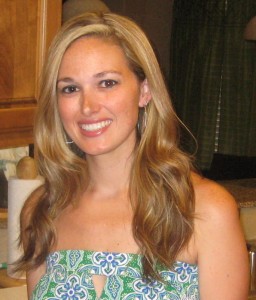 make-up queen is Andrea Douglas. Feel free to e-mail Andi your beauty-related questions via mamas@nwaMotherlode.com.
We asked Andi to write a little bit about how she ended up in Northwest Arkansas and how her love affair with make-up began. From Andi:
When I married my husband, a native Arkansan, we relocated from fast-paced Dallas to NWA for a new career. About 5 minutes later, I was pregnant and alone in a town that only had one mall (who can imagine?) and no family within 5 hours.
At the time, I thought that having a baby when I felt so overwhelmed by change was going to be impossible to manage, but my son, Brandon, turned out to be my saving grace.Through him, I was able to meet a generous, welcoming, and diverse group of moms that were happy to give me tips on the local hot spots for kids and shopping and shopping for kids! Five years later, I just welcomed baby girl Lexi into my family and have rediscovered the joy of shopping (boys just aren't as much fun to shop for) and the need for great make-up to hide the fact that I have not slept more that 2 hours at a time in the last 2 months!
Growing up as the youngest of 3 girls I watched my older sisters go through all of the latest beauty crazes, from mood lipstick to body glitter, and learned from their mistakes to develop my own sense of style. Somewhere along the line, I became the "beauty guru" of my family and the designated shopping partner on any trips to the make-up counter.
Now that I am a SAHM of two, I am always in search of a fast and flawless make-up routine on a budget and can't wait to share my discoveries with other local moms.  What I don't already know, I look forward to finding out as I research the latest trends and beauty hot spots around town.
Find out how I'm managing my new role as a mom of 2 by visiting my blog Baby on the Hip www.babyonthehip.wordpress.com
Meet Rhonda, Help Me Rhonda hair adviser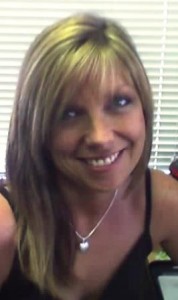 Okay, mamas. Meet Rhonda. She's Gwen's friend and also her hair stylist. She met her years ago through another friend\ whose hair consistently looked so healthy and fabulous that it was starting to secretly tick Gwen off. So instead of envying her  friend's good hair fortune, she finally asked her who was cutting her hair. One month later, Gwen was sitting in Rhonda's magic chair.
Gwen said: "What I really like about Rhonda is that she isn't one of those fakey-fake, syrupy sweet hair stylists who will tell you exactly what you want to hear, take your Mastercard and send you on your delusional way. If you ask for her professional opinion, she'll give it to you. She's never brutal, but she is honest.
"I asked her to host this hair forum because she really knows hair but also because she's funny, she tells a good story and she's got two teenage daughters so she completely understands the complexities of hair drama. When your hair looks like crap, your mood often goes right along with it."
So, if you need hair wisdom or a product recommendation or a good laugh, you've clicked on the right spot. E-mail your hair questions to Rhonda at mamas@nwaMotherlode.com.
Meet Jade, Military Mama blogger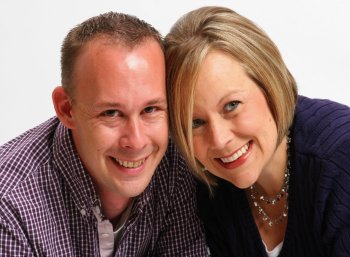 Jade Stone is mom to 4-year-old Jess, wife to National Guardsman Jay and has already endured her husband's first deployment. They're gearing up for a second.
Through this blog, Military Mama, Jade is taking us through the challenges of running a home — often alone –while her husband fulfills his military duty.
Jade tells it like it is and gives us a true snapshot of an American military family.
Meet Sarah, Techno Mama blogger
We love reading Sarah's posts on the latest tech just for moms. She's entertaining, personable and lots of fun. From Sarah:
"I grew up a little bit of everywhere as an Army brat, but I've lived in Fayetteville for nearly 10 years now and am lucky enough to have two handsome boys in my life that I get to laugh with every day – my husband Jeff and our little boy, Colt.
In all honesty, when I started blogging in March 2005, it was a way to keep up with my large, globetrotting family. We could post stories and pictures, and keep in touch in a whole new way. And since those early days on a platform called Xanga, I've really fallen in love with blogging. My writing has definitely evolved since my first blog entry, but I love having a written (and photographic!) record of the last five years as I've grown from single college gal to newlywed to first-time mama. Sometimes I read back through my archives and laugh at myself a little at how young and stupid I was – but I am proud of myself for keeping up with it and plan on keeping blogging a part of my life for the foreseeable future.
Having grown up as one of those nerdy, studious types, I never really thought it would pay off. And now here I am. I'm no professional, just a slightly geeky Mama. But I'm so excited to have a venue to share tips and advice and best kept secrets with all the other Mamas out there who could really use a timesaver here and a cool, new website there. I love keeping up with the latest in blogging, digital networking, and the newest Apple "toys", and I confess that I do everything from pay bills to order lunch online. I'm hopeless!
I love Seinfeld reruns, Chick-fil-A, going to the movies by myself, and peanut butter. My dream job is to organize other people's closets and pantries (alphabetization! color coding!). If that doesn't work out I'll settle for being the person at a cosmetics or paint company who gets to name the colors. Sounds fun, doesn't it? I know!
I'm thrilled to join the team and would love to hear from you with questions or feedback regarding gadgets, technology, or blogging – I'm here for YOU. And, of course, you're always welcome to stop by Musings of Mother Hood to say hello."
Meet Laurie, Getting Healthy for Good blogger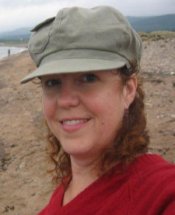 At the beginning of 2010, I decided This is It! for me this year. I made a point of telling everyone I know that I'm making an effort to get healthy. I'm not just talking about it – I'm writing about it. And I'm not just sharing the good stuff, I'm sharing all the failures and screw ups too.
This year I'm turning 45. I have an eighteen-year-old about to graduate from high school (we're still hopeful…) and a 5-year-old who will go to kindergarten this fall. I want to do more than just lose some weight – I want to be HEALTHY. I want to be able to sit on the floor amidst a pile of Legos for twenty minutes and be able to get up to make lunch without having to walk hunched over for five more minutes until my hips loosen up. I want to be able to play basketball in the driveway without my blood pressure escalating faster than paparazzi outside Lady Gaga's hair salon. I plan to be around a long time, but my body needs to be in the shape to carry me along that journey. Right now, it's not.
I'm looking forward to sharing my journey with the readers of Motherlode, and want to hear from you about what kinds of things you find challenging, or tips you might have for making time for healthy choices. I'm going to write about what I'm doing and how it's working (or not!), and hope to inspire you to join me if you want to, or to encourage the rest of us if you're already doing great. This blog will be about us, for us – welcome to Getting Healthy For Good.