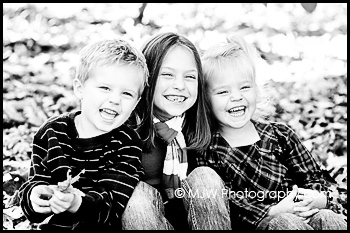 Raise your hand if you own a camera and you know a cute kid. Good. Looks like that's just about everybody. Now, that camera and that cute kid can earn you a FREE photo session with one of the best child and family photographers in Northwest Arkansas, Melinda Worthington of MJW Photography. Submit up to 5 photos (per month) in our snapshot contest (which runs from now through the end of March), and your photo might be selected as the grand prize winner. If it is, you'll not only get the free photo shoot, you'll also get a HUGE 16×20 wall print of your favorite photo from the session. (If you do the math, that's a package worth HUNDREDS of dollars.)
You do NOT have to be an ace with a camera to win this contest. The judges select the photos that have the most emotional impact, or, as we like to call it, the "awwwwww factor." If you have a photo of your kid or kids that really makes you smile, that's the one you should send. And remember, you can send up to 5 photos per month. The only rule is to send us only snapshots and not photos that are copyrighted by a professional photographer.
If you've been reading nwaMotherlode for long, you know we've done several snapshot contests, and they're a lot of fun. We always show off every photo submitted in our online photo gallery, which is located at the bottom of each page on the website. (You can also click the Polaroid at the top right of the page to get there.) The gallery is sponsored by MJW Photography. At the end of each month, a panel of judges selects three or four photos as finalists, and we post the finalists snapshots on our homepage and in our "Picture Mama" category. Then, at the end of three months, the judges select a grand prize winner from all the finalists.
Now, here's the really fun part. The winner of the snapshot contest will get to book her session with Melinda Worthington and have one of the most fun photo shoots — EVER. We Motherlode mamas have both had family shots done by Melinda, and she has this uncanny ability to make picture day fun, easy and laid back. And the proof, of course, is always in the results. The photos you see at the top of this post and below are some of the shots that Melinda took of our past three snapshot contest winners. It's easy to see how much fun the kids in these photos are having. No forced "cheesy" smiles in these pics. Mindy is a pro at making kids giggle.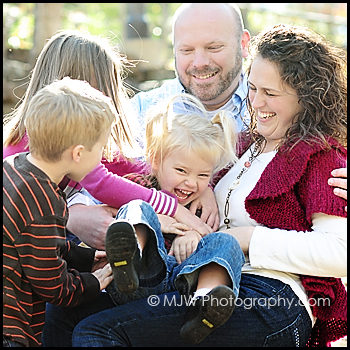 This shot and the one you see at the top of this post are photos taken of our most recent contest winner's family. This is Leah Carpenter, her husband, and their three gorgeous kids. To see the winning snapshot that Leah sent in, click HERE.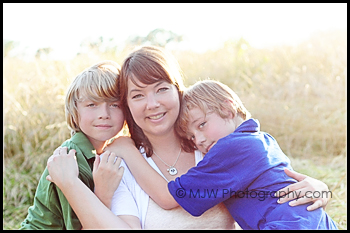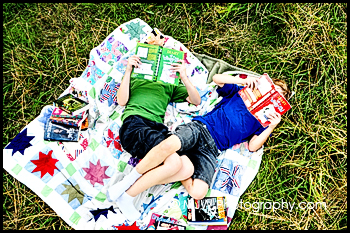 These shots above are of contest winner Linda Richards and her two beautiful boys. I love how she has captured their love of reading in this creative shot, and the vibrant colors are one of the things Mindy does best. To see the winning snapshot that Linda sent in, click HERE.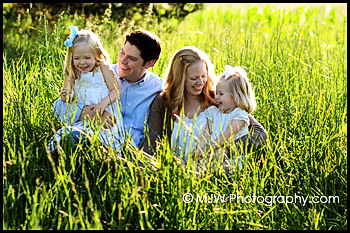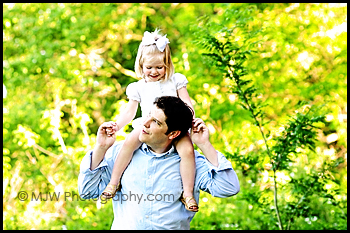 These photos are of contest winner Ellen Allen, her husband and their adorable little girls. To see the winning snapshot that Ellen sent in, click HERE.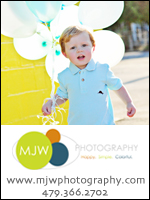 So…. get busy, mamas, because we KNOW you guys have some great snapshots lurking around in some computer folder just waiting to be shared. We've been receiving photos from local moms (and grandmas) for two and a half years now, which means we've seen some babies turn into toddlers, thanks to the snapshots their moms have sent in for our contests. We love that! E-mail your photos to gwen@nwaMotherlode.com.
We want to say a huge thank you to Melinda Worthington of MJW Photography who sponsors this fun contest and takes such beautiful shots of our winners. If you are looking for the right person to take your kids' professional photos, you should really check out Mindy's website and her amazing portfolio. You will LOVE working with her. You can also reach her by phone by calling 479-366-2702. Tell her we sent ya!