Some say that diamonds are a girl's best friend, but we'd say that spa services are a very close second. We all know how exhausted moms can get as we juggle so many different responsibilities. Even an hour or so at a great spa
can make a tired, frustrated mom feel energized again.
You've heard it before, but it's definitely worth repeating: If you don't take care of yourself, you're not going to be as good at taking care of everyone else. So when you need some "me time", we recommend you check out Premier Dermatology and East Meets West Spa — which are conveniently located in the same beautiful building in Bentonville. The spa was recently voted "Best Cosmetic Services & Spa Services" in Benton County by local mothers voting in the 2012 Mom's Choice Business Awards. Here's what you need to know about this one-of-a-kind skin and spa mecca.
There are so many different cosmetic treatments available these days. How do patients know what to ask for?
It definitely can be overwhelming! At Premier we provide a complimentary consultation for each patient. During this appointment, we do a skin analysis to assess sun damage, ask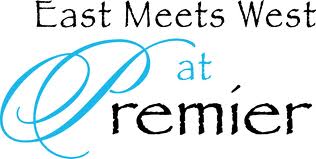 what bothers them and what they hope to achieve. Based on their concerns, we direct them to the treatments or products that meet their needs. Some people want to start out slowly and others want full correction right away. It's our job to guide them.
There is a misconception that all cosmetic procedures and treatments cost thousands of dollars. What is the price range for the variety of treatments your clinic offers?
There's a huge range in the price of cosmetic treatments and procedures. It really depends on how aggressive you want to be. Botox is definitely one of the most popular and reasonably priced treatments we offer. Some patients come in and just need $50 worth of Botox. We also offer chemical peels for less than $100. Fillers, like Juvederm, range from $250-$600, depending on how much we use. Of course, we have patients who want full face and neck laser resurfacing. This cost $5,000 to $6,000.
What are some of the most effective skin treatments women are getting this year?

As always, Botox is very popular this year because it's reasonably priced and you get good results. A lot of our patients are also choosing mild laser treatments, like "Clear + Brilliant", to give them fresher, brighter skin. Clear + Brilliant is affordable, gives you great results and there's no downtime
Many women worry about the safety of treatments or products that are advertised as "new." How do physicians ensure that these procedures are safe for patients?
New laser treatments go through rigorous testing and the majority fall under FDA approval. The key from a patient's standpoint is to make sure the doctor or technician performing the treatment is properly trained. Do not go to just anyone because it's cheaper. Go to someone you trust.
The East Meets West spa is located within the Premier clinic. What are the benefits of having a spa and a dermatologist office so close to each other?
I think there's a tremendous overlap between the skin diseases we treat on the medical side and the skin care and facials offered in our spa. I often send my medical patients over to the spa for treatments that work well with what I've prescribed. It works in reverse, too. Our massage therapists and aestheticians often see trouble spots during spa appointments and the medical staff is right there to check it out, if needed. We say we are "all things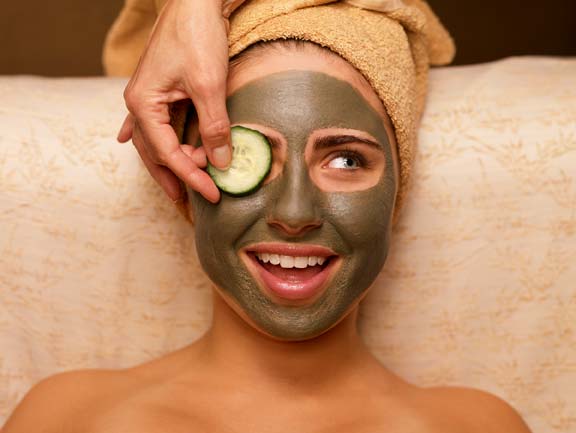 skin under one roof" and it's true!
Describe your ideal day at the spa. If you could order three things on the menu of services, what would they be and why?
I am definitely a spa kind of girl! My ideal day would include a deep tissue massage to work out the aches and pains. Our massage therapists are amazing! Then, I'd get an Idebenone facial to get rid of any sun damage. Even when you wear sunscreen every day, it's impossible to fully protect your skin from sun damage. Then I'd end my spa day with a manicure and pedicure with Shellac polish. I'm the worst at keeping polish on my nails, so Shellac is perfect for me.
What are some of the newest spa treatments available? Tell us about "eyelash extensions".
We are constantly researching and testing out new spa treatments. The newest treatment added to our spa menu is the HerbalMist Cocoon Body Treatment. It's a specialized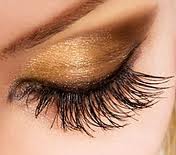 steam treatment that combines herbs and moisture to relax and restore your body.  As for those eyelash extensions you asked about, they are the perfect way to transform your natural lashes into long, full glamorous lashes in a matter of hours. Eyelash extensions are different from "fake" or "false" lashes. They are individual lashes that are glued one by one onto your natural lashes. They're waterproof and last for weeks or even months with proper home care and regular fills.
Congrats on being voted "Best Cosmetic and Spa" in Benton County in the Mom's Choice Awards. Why do you think local moms are reacting so positively to your clinic and spa?
I think moms love coming here because for a few hours they feel like they've been transported to a resort. They can be pampered and forget about all the craziness in their lives. We have a beautiful facility, peaceful environment and friendly staff. It's like a mini-vacation without leaving town.
Our thanks to Dr. Clifton for answering our questions! For more info on Premier Dermatology and East Meets West Spa, click HERE to visit their website or call them at 479-273-3376. They are located at 907 S.E. Plaza in Bentonville.