If we had to pick one type of business that a mom needs the most information about, day-cares and preschools would be at the very top of the list. So we're always happy to be able to interview the owners of local daycares and
preschools so moms will have as much "behind-the-scenes" information as possible.
Here's the first piece of information you should know about Butterflies & Frogs: They were recently voted "Best Daycare in Washington County" by local mothers voting in the Mom's Choice Business Awards. (Butterflies & Frogs has locations in both Fayetteville and Springdale.)
We interviewed the owners, Greg and Debra Houser, to find out more about why this center has become such a family favorite in Northwest Arkansas.
When and how did Butterflies & Frogs get its start?
Debra and I started Butterflies and Frogs roughly 10 years ago. When we were finishing our graduate degrees at the University of Arkansas, our job opportunities took us out of the Northwest Arkansas region. We had a strong desire to stay in the area and we always had a strong desire to provide our children with a loving environment. Starting our own educational and caring center made sense.
As moms, we know how challenging it can be to keep kids safe, well-fed and happy each day. Why did you decide to go into this type of business?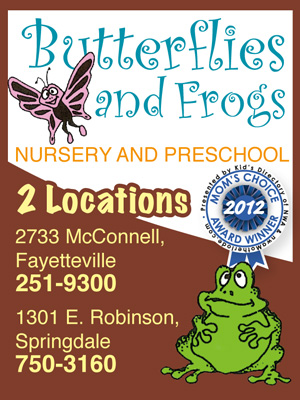 In our last year at the University of Arkansas, we had our first child (Bebe). We had put our daughter in 3 different centers and never really felt comfortable with any of them. It only seemed natural for us as parents to have a vested interest in our children. While there were a couple of good (and some great) places to go, we knew Northwest Arkansas could use a center that could incorporate a caring environment with an emphasis on education as well.
Choosing a nursery or daycare is such a huge decision for parents. What are the top 3 things parents should be looking for when they search for the right daycare for their child?
The three most important things to look for in any center are the following:
1) Ratios of children to teachers. If a center (home or larger) does not require its rooms to have even one or two less children per teacher than the state allows, I would seriously look at other centers first.
2) The second thing to look for is the qualifications of the center's lead teachers. Our lead teachers are required to have 2 or 4-year degrees; for example, our lead teacher in the pre-k room is working on her Master's degree.
3) Probably the most important thing to look for as a parent is longevity of the daycare's teachers. It makes no difference if you have a two million dollar facility or a daycare operating out of a home — if you continuously see new teachers every 4, 6, or 8 months then I would be a little cautious.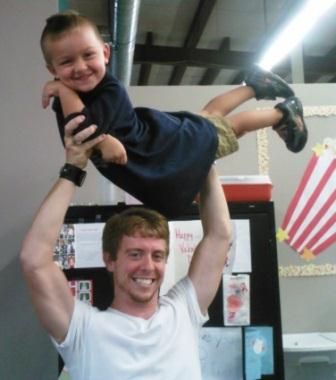 For us the answer starts with our current teachers. Having the majority of my teachers in the 3-5 year range, there is an expectation set forth for all new teachers. As a parent, I strongly encourage every parent to ask any/all teachers how long they've been at that center. If the responses are overwhelmingly under a year, then I would have some reservations. The State of Arkansas already requires all teachers to have multiple background checks, but it is the center's responsibility to make sure its teachers have a great work ethic and a vested interest in the children here! Being so close to the University, we also have an opportunity to bring in assistant teachers that are aspiring nurses and educators. We've been able to take advantage of that in our Springdale center as well.
What safety precautions do you have in place at Butterflies & Frogs?
Butterflies and Frogs has a security system as do most centers. The most important line of security, in my opinion, is to have teachers that have tenure and are well-trained. B & F also has an "intruder protocol" that was formed this summer.
What is your cleaning routine like?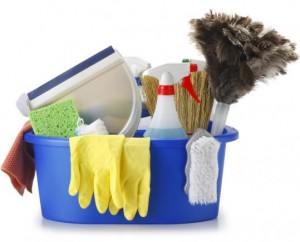 Cleaning is as much of a ritual as brushing your teeth! Our prescribed times are right before lunch, right after lunch and in the afternoon before we close. We have "spot clean-ups" like after snack time or accidents. Walls are repainted once and sometimes twice a year. Ceilings are done once a year.
What are the biggest misconceptions about daycares?
There are two big misconceptions I run across routinely. The first: infant rooms have less TLC than someone at home. Just the opposite is true for us. Three of my teachers in the infant room are moms. We've been fortunate to include TLC with learning. My infant room teacher has a 4-year degree to ensure curriculum (like sign language, textures, etc.) are routine.
The second misconception: centers don't teach as much. This has been the biggest misconception to overcome. Without taking the next 30 minutes to explain our curriculum, let me just say that as of this year's Pre-K class, every one of my kiddos were word blending and phonetically reading! We've been able to accomplish this for several years. Our classrooms are teaching concepts like: reading, adding, subtracting, and computer classes. One of the advantages is most of our children have been in our program for several years. It is also helpful that our lead teacher in the Pre-K room is working on her master's degree.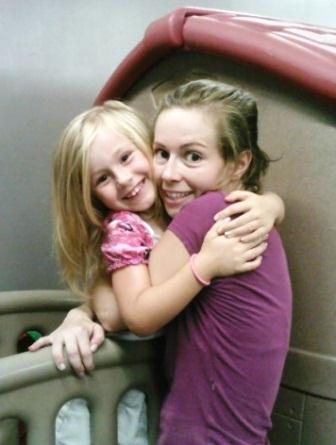 Describe your ideal day at work. What is the best thing about your job?
My ideal day at work starts with having time to visit with all of my families in the morning or afternoon if need be. Debra and I truly love catching up with our kiddos and their families. Then we would hopefully be able to spend as little time as possible doing the "business side" of our job! Next would be meeting with our teachers. Meeting times are truly productive times for us. Then we would be preparing for the next: season, event, holiday, etc.
What is it like to be a part of so many childhoods?
To be a part of so many children's lives is truly a blessing! For Butterflies and Frogs, our blessings don't stop there because our interaction is with the families as well. We have been very fortunate to have so many awesome children that have awesome parents!! We could not boast about our reading accomplishments or math prowess without having parents that are completely involved with what we do on a daily basis. The saddest part of our job is to see some of our first class of children are now in high school (yikes)!! They really do grow up too fast. 🙂
For more information about this nursery and preschool, call Butterflies & Frogs to ask questions or schedule a time to come for a tour. The phone number for the Fayetteville location is 479-251-9300. The number for the Springdale location is 479-750-3160. Our thanks to Greg and Debra for allowing us this behind-the-scenes profile of their facility.