Editors' note: Congrats to Hull Dermatology & Aesthetics, one of our website sponsors who recently earned a Mom-Approved Award in the "Best Dermatologist" category. Get more info about this award winner in today's featured profile.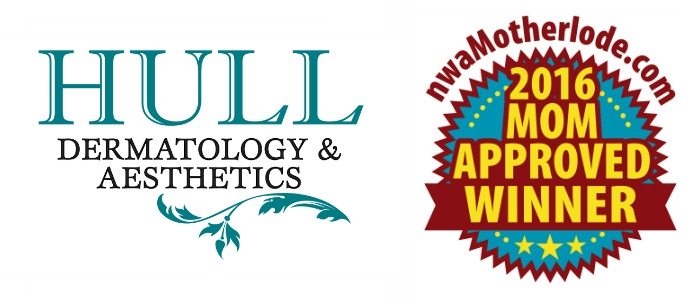 Winner: Hull Dermatology & Aesthetics
Category: Best Dermatologist
Locations: 500 S. 52nd St., Rogers, AR 72758 (Satellite locations in Springdale, Bella Vista, and Eureka Springs)
Phone: 479-254-9662
Hours: 8 a.m. to 5 p.m. Monday through Friday
Operating since: Hull Dermatology & Aesthetics has been in business since 2006.
This is a clinic for adults or children who need: a full-service dermatological practice with special emphasis on the diagnosis and treatment of skin cancer. We treat patients of all ages for hundreds of conditions related to their skin, hair, and nails.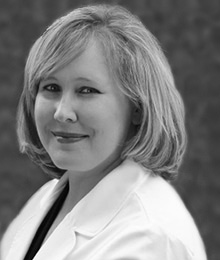 What you might not know about Hull Dermatology: As a child in Northwest Arkansas, Dr. Cheryl Hull's family owned the land where our clinic sits today. After medical school, she established her practice on that same land and opened Hull Dermatology & Aesthetics.
The one skin care product (or habit) that Dr. Hull thinks is a must-have for her own skin: Personally, I love HA5 by SkinMedica. It's a rejuvenating hydrator that helps our skin's natural ability to replenish hyaluronic acid. HA occurs naturally in our body, but as we get older we lose HA and its moisturizing benefits. That's where this amazing product comes in.
Basically, it moisturizes our skin and helps minimize wrinkles and fine lines. I use HA5 every day and I love the feeling of it on my skin. It's light and absorbs easily, plus I can put it on over my makeup during the day to refresh my look.
Throughout this year, my aestheticians and injectors have been stressing our 70|30 concept. We believe treatments can give you 70% of your desired results. The other 30% comes from using a product that maximizes the benefits of your treatment and helps the results last even longer. So, 70% treatment + 30% product gives you 100% best results. That's why we are your skin solution!
What a local mom says about Hull Dermatology: "Love this place! Aesthetics services are top notch! Great skin services and Randi is an amazing aesthetician in all aspects and fabulous with permanent makeup ! Highly recommend!" ~  Julie Alexander of Pea Ridge
Interested in clinical trials? Hull Dermatology is participating in clinical trials to develop new, cutting-edge treatments for skin conditions. If you or your kids meet any of the requirements listed below, you can contact the Northwest Arkansas Clinical Trials Center at 479-876-8205 to get more info and to find out if you or your child might be eligible to participate in one of the following clinical trials. (Volunteers and their insurance programs are NOT charged for these studies. Some studies offer a small reimbursement for the participation time.) Click here for more info.
Study one:
Pediatric Psoriasis Study
Child must be between ages 2 through 11 years.
Study two:
Pediatric Psoriasis Study
Child must be between ages 10 through 17 years.
Study three:
Acne Study
Participant must be 9 or older.
Length of study: 14 weeks
Study four:
Acne Study
Participant must be 9 or older.
Study five:
Acne Study
Participant must be 9 or older.
Trial involves use of topical lotion.
Congrats to the staff at Hull Dermatology & Aesthetics!
Click here to visit their website.