Happy Memorial Day, mamas.
We hope  you enjoy this recipe, which is tasty and healthy:
Roasted Green Beans & Asparagus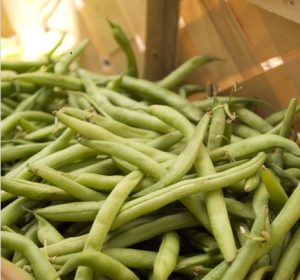 1 pound whole green beans (fresh)
1 bunch asparagus (fresh)
2 tablespoons olive oil
1/2 teaspoons black pepper
1 teaspoon kosher salt
1/4 teaspoon garlic powder
1 tablespoon balsamic vinegar
Directions: Wash and drain the green beans and asparagus. Trim the stems of your green beans, but keep them whole. Trim asparagus if needed. Stir together olive oil, black pepper, salt, garlic powder and balsamic vinegar together in a large bowl. Place the beans and asparagus in the bowl and mix well, coating all pieces.
Spray a large cookie sheet with olive oil spray and spread out a single layer of the beans/asparagus. Cook for 12-15 minutes at 450 degrees.