By Shannon Magsam
Hey, mamas, I ran across a very special recipe (to me) recently. It was for the first meal my now-husband ever made for me. I sometimes tease that I married him for his lasagna and his mad skilz in foot rubbing.
I thought I'd share the lasagna recipe here today. For best results, ask your husband to make it while you read Cosmo on the couch and eat a bag of baked potato chips (which is what I used to do while John was cooking for me, pre-kid).
Below is the recipe, taken from an email John sent over when I was in the mood to make it myself one day. I left out a few of his saucy margin notes since this is a family show. Hope you enjoy it as much as I do! Just remember you have to add a big dollop of cheesy love before baking.
John's 'Get the Girl' Lasagna
Ingredients: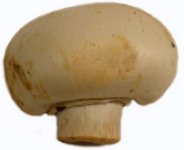 1 lb. ground beef
Italian seasoning
1 medium onion, finely diced
2 cloves crushed garlic
Can of your fave spaghetti sauce
1 package lasagna noodles
Fresh mushrooms, sliced
Italian sausage (optional)
Pepperoni slices (optional)
Butter
Parmesan cheese
Ricotta cheese
Mozzarella cheese slices
Directions: First, cook up your ground beef. Use some of the spices in the cabinet, maybe some Cajun stuff and the Italian seasoning. Meanwhile I'd dice up the onion really fine and saute it in butter along with those sliced mushrooms. I'd crush some garlic and put it in while they saute. Once that's done I'd put the whole mess in with one can of spaghetti sauce in a pot and let that simmer. (If you're adding pepperoni or Italian sausage, toss it into the pot before simmering.)
Meanwhile, put a big pot of water on to boil. Once it's boiling, throw in your noodles and let the cook for 10 minutes or so. I'd put in 12 if you're using the big pan. Take out some butter and coat the pan. Get the oven preheated to 325. Once the noodles are cooked, dump them in the strainer and run cold water over them. Take the sauce off the burner to cool just a smidge. Works best if the sauce is still a bit warm.
Now it's time to layer.
Put a layer of sauce on the bottom of the pan
then Parmesan cheese
then a layer of noodles
then ricotta cheese
then mozzarella cheese
then sauce
then Parmesan
etc.
Try to end up near the top of the dish with the Parmesan cheese being the top layer. Put foil over the lasagna for the first half hour of baking and off for the final 15 minutes. Take it out and let it cool. Watch out for flies if the back door is open.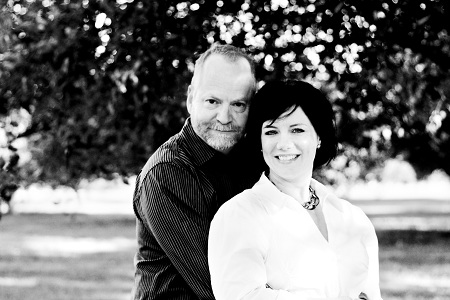 Photo by MJW Photography