My Aunt Sandy recently gave me a cookbook from her church in Verdigris, Okla., called "Feeding the Flock". I found several great recipes, including some delicious-sounding appetizers that would be perfect for bringing with you to a party this week — or whipping up for house guests.
Here are a few of these "appetizing appetizers":
Stuffed Mushrooms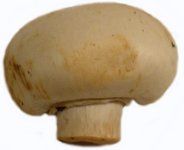 2 lbs large whole mushrooms
1/2 lb. bulk sausage (mild or medium)
8 oz. shredded mozzarella
Pepper, cayenne or garlic
1/2 cup dry bread crumbs
Directions: Wash mushrooms thoroughly, dry and remove stems. Leave mushroom caps intact. Chop stems into small pieces. Fry sausage, drain fat, and crumble. Mix sausage with bread crumbs, cheese, chopped mushroom stems and seasoning of choice. Press 1 to 3 tablespoons of mixture into mushroom caps (it will stick up above caps, so press it into a rounded shape over the mushroom). Place mushrooms on a cookie sheet or in a large cake pan. Bake in 350 degree oven for 15 to 20 minutes or until mushrooms start to lightly brown. Serve warm.
Bruschetta
6-8 Roma tomatoes, chopped
2 T. minced garlic
2 T. minced onion or shallot
3/4 cup fresh basil, chopped
1 tsp. fresh lemon juice
1/2 cup olive oil
Salt and pepper to taste
1 loaf French bread, sliced and toasted
Directions: Combine the tomatoes, onion, garlic, basil, lemon juice and olive oil in a medium bowl and mix well. Season with salt and pepper. Spread on the toast slices and serve at room temperature. Serves six to eight.
Spicy Pretzels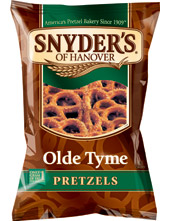 3/4 cup vegetable oil
1/2 tsp. cayenne pepper
1 tsp. lemon pepper
1 tsp. garlic powder
1 package dry Ranch dressing
Directions: Mix the above ingredients together than add 1 (16-oz) bag of pretzels. Stir occasionally for two hours.
If you've got an ice cream maker handy, the cookbook claims this below recipe tastes just like a Frosty from Wendy's. Can't wait to try it!
Faux Frosty
1/2 can sweetened condensed milk
1 tub Cool Whip
1/2 gallon chocolate milk
Directions: First mix sweetened condensed milk and Cool Whip together. Add chocolate milk to the mixture. Pour into ice cream maker. Start the ice cream maker, using ice and salt like any other ice cream.
And this sounds really old-fashioned and holiday-ish. It's my Aunt Sandy's recipe:
Christmas Wassail
1 gallon apple cider
1 cup brown sugar, packed
6 oz. frozen orange juice concentrate
6 oz. frozen lemon juice
6 whole cloves
6 whole allspice
1 tablespoon ground nutmeg
Directions: Tie cloves, allspice and nutmeg in a bag. Mix other ingredients, and spice bag, cover and simmer for 20 minutes. Remove spice bag. Serve hot in mugs. May use cinnamon stick in each mug as a stirrer.
Happy Christmas!