My friend Amy passed this recipe along to me, and she got it from her mom. I've made it several times, and it lives up to its name — easy and delicious. Hope you enjoy it, too.
Easy Almond Chicken
Ingredients:
6 boneless, skinless chicken breasts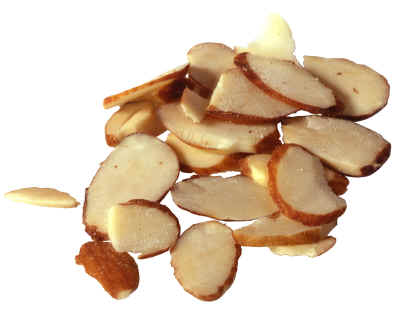 1 can cream of chicken soup
1 can cream of mushroom soup
1 can cream of celery soup
1/2 cup white wine
sliced almonds
Parmesan cheese
Directions:
Place chicken breasts in casserole dish. Mix soups and wine and pour over chicken. Top with almonds and parmesan cheese. Bake one hour at 350. Serve over wild rice. Enjoy!