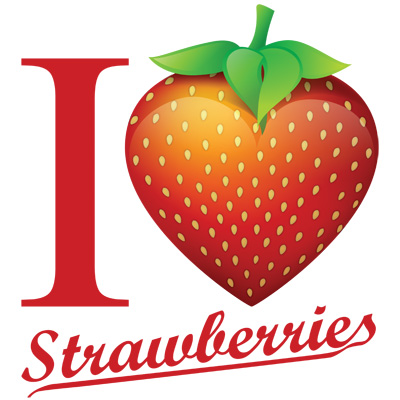 Anybody notice how cheap strawberries are lately? It's amazing! You can get a good-sized container of them for about one dollar and 50 cents.
Below are two recipes using strawberries. The first recipe uses frozen strawberries and is from my mom, so I can personally guarantee that it's AWESOME. The second recipe uses fresh strawberries and comes from the website allrecipes.com. I noticed it got tons of great reviews, and it sounds like a good way to tempt your strawberry-loving kids into eating an actual salad.
If you have a great strawberry recipe you'd like to share, e-mail it to us at mamas@nwaMotherlode.com.
Strawberry Jello Salad
Recipe from Wanda Rule, mama of nwaMotherlode mama Gwen Rockwood
1 large and 1 small package of strawberry Jello
3 cups boiling water
1 cup cold water
Dissolve gelatin in boiling water. Then add cold water. Cool a little, and then add the following:
1 medium carton of frozen sliced strawberries, thawed (Use all of the juice that's in with the strawberries.)
1 large can of crushed pineapple, drained
2 large bananas (Mash with a fork before adding it to mixture.)
1/2 cup of finely chopped nuts (optional)
Stir well. Then pour half of mixture into a 9×13 inch glass dish. Refrigerate until this half is completely jelled. (Keep the other half near a stove burner or light so it won't begin to jell yet.)
After first half is well set, spread an extra large carton of sour cream over the jelled mixture. Then pour remaining Jello that has not set over the sour cream. Return to refrigerator until set and ready to serve.
Enjoy!
Strawberry Spinach Salad
Ingredients
2 tablespoons sesame seeds
1 tablespoon poppy seeds
1/2 cup white sugar
1/2 cup olive oil
1/4 cup distilled white vinegar
1/4 teaspoon paprika
1/4 teaspoon Worcestershire sauce
1 tablespoon minced onion
10 ounces fresh spinach – rinsed, dried and torn into bite-size pieces
1 quart strawberries – cleaned, hulled and sliced
1/4 cup almonds, blanched and slivered
Directions
1. In a medium bowl, whisk together the sesame seeds, poppy seeds, sugar, olive oil, vinegar, paprika, Worcestershire sauce and onion. Cover, and chill for one hour.
2. In a large bowl, combine the spinach, strawberries and almonds. Pour dressing over salad, and toss. Refrigerate 10 to 15 minutes before serving.
Click here to visit the allrecipes.com website to read reviews of this recipes or find others you'd like to try!