Is it a Southern thing to call something that is clearly a dessert a "salad"?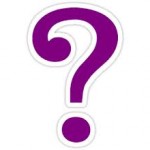 Because my mom has been calling this dish a "blueberry salad" for as long as I can remember, and there's not a single vegetable in it. BUT… it is delicious, and it's one of my all-time faves.
It combines a jello mix with a can of blueberries (drained) and a can of pineapple. But the indulgent topping really takes it to the next level. It's a combo of cream cheese, sour cream, sugar, vanilla and chopped nuts. It keeps well in the fridge for several days as long as you cover it.
Hope you and your kids love it as much as we do. Here's the recipe!
Wanda's Blueberry Jello "Salad"
2 boxes raspberry jello mix
1 package unflavored gelatin
1 can blueberries (drained)
1 small can pineapple
8 ounces cream cheese
1 cup sour cream
1/2 cup sugar
1 teaspoon vanilla
1/2 cup chopped nuts
Directions:
Dissolve jello with 2 cups boiling water plus the juice off of the pineapples and blueberries. (This should be about 4 cups of liquid once it's all combined.)
Let this mixture gel slightly.
Then add the can of drained blueberries and the can of pineapple. Stir and chill until it's firmly set.
Topping directions:
Combine the cream cheese, sour cream, sugar and vanilla and mix well.
Spread on top of jello mixture which has already been firmly set.
Top with chopped nuts.
Enjoy!