Happy Thursday, mamas! Like so many others, I've baked more this year than ever before. I figure if we're going to be spending this much time at home, the house might as well smell like something delicious is baking.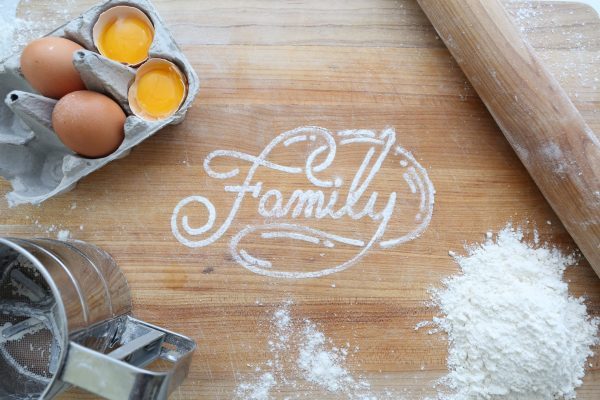 My number one favorite thing to smell coming from the oven is Extreme Banana Nut Bread (EBNB). I've made it several times over the years, and it does not disappoint. Just be warned… it's dense, moist, super flavorful and so addicting. Apparently I'm not the only one who loves it because it has more than 2,100 reviews posted on the AllRecipes website, and it gets a 5-star rating!
Two of the people at my house prefer their banana bread MINUS the nuts, so I just make one loaf with walnuts and one without.
This would be great to go in a lunch box or to serve as an after-school snack! Maybe even a quick breakfast?
Extreme Banana Nut Bread
Here's the ingredient list:
Click HERE to visit the AllRecipes website (where I first discovered this recipe) to read the directions for how to put it all together. You can also use this link to get a printer-friendly version of the recipe.
Mama tips:
My husband loves this banana bread straight out of the oven. I prefer to let it cool and then wrap it tightly in aluminum foil and let it sit in the fridge overnight before I cut a slice.
I use a little more than 2 cups of mashed raw overripe bananas because we really like the banana flavor to be strong.
The trickiest part of making this banana nut bread is getting the loaves done in the middle (so that an inserted knife comes out clean) but not too dark brown on the outside. Watch it closely and test often.