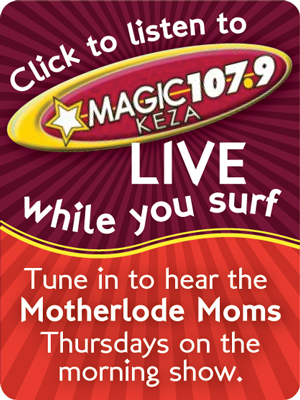 It's time for a little mama chat, so turn on your radio and join the discussion. We'll be stopping by Magic 107.9 for our Thursday morning visit between 7:40 a.m. and 9 a.m., and this week we're talking about photography!
We moms are all snapping pictures right and left this holiday season, but could always use some good picture-taking advice, right? Especially from an expert!

Today we'll have children's photographer Melinda Worthington of MJW Photography with us to share tips for taking better photos, how to look better in pictures (hallelujah!) and advice on buying a camera for yourself or someone else this Christmas.
We'll even talk about strategies for taking great pictures on Christmas morning.
Click on the Magic 107.9 graphic to listen to the radio live on your computer.
Gwen won't be back in town until later on today, so Mindy and I will be hanging out with the fabulous morning hosts, Jennifer and Guy. We'd love for you to call in with questions you have about taking better photos or any other picture-related question you may have.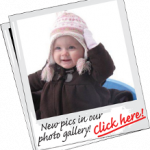 As regular nwaMotherlode readers know, Mindy is our photo gallery sponsor and an awesome photographer. She's taken beautiful pictures of both the mamas' kids that really captured their true personalities. She's written quite a few helpful photography articles in our "Picture Mama" category. We've linked to a few of Mindy's articles as well as a link to our photo gallery which features lots of cute local kids! Email your favorite snapshots to us at: gwen@nwaMotherlode.com.
We've also linked to some of Mindy's favorite photography websites.
Link to nwaMotherlode photo gallery
Articles in "Picture Mama"
Find a children's photographer
Make any image a cover for your electronics
Save