We'll have an explosion of fun Fourth of July info for you when we stop by Magic 107.9 this morning to chat with radio hosts Jennifer Irwin and Guy Westmoland. Tune in to join the discussion between 7:25 and 8:30 a.m. We'll be talking about how to make sure your kids know the meaning behind the Fourth of July and we'll also talk about some fabulous recipes to use on the Fourth.
We'll also go over some good tips to remember about kids and fireworks and then we'll wrap things up with a rundown of some of the best activities going on in Northwest Arkansas to celebrate the holiday. It's gonna be fun!!
Click on the graphic below to listen to the radio live on your computer.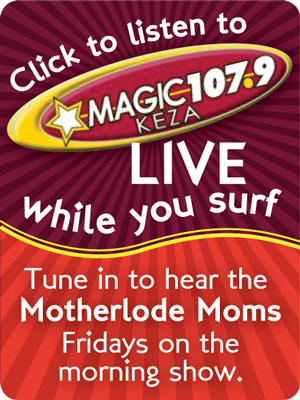 Here are a few links to some of the topics we'll be discussing this Friday:
Save