Hey, mamas! If you're reading this before 9 a.m., turn your radio on to 107.9 Magic in the Morning radio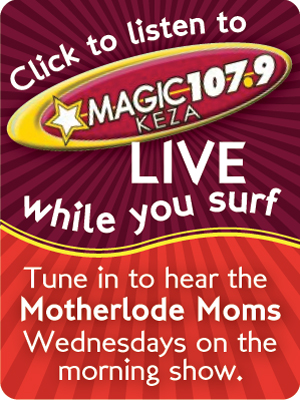 show with hosts Jennifer Irwin and Guy Westmoland. We'll be joining them Wednesday morning to talk about moms and technology and some of the cool things you can do when you know the latest and greatest technological tricks. Click on the graphic at the right to listen to Magic 107.9 live on your computer.
Here are links to some of the articles we'll be discussing on the radio show. Just click on the title of each article to read it.
Techno Lingo Every Mama Should Know
Creating an easy family website
How technology impacts "the sex talk" with teens
More need-to-know codes for parents of texting tweens
Turning old negatives into digital photos
Turn kids' artwork into a photo book
3 Things you should know about Google
Download the new nwaMotherlode app for iPhone and Blackberry!
Don't forget that nwaMotherlode has its very own Techno Mama blogger, Sarah Hood, who keeps us up to date on all the coolest technology out there and how moms can use it to make our lives easier and more fun. Just click on the Mom Blogs category on the right and then click on "Techno Mama."