Logo-n-Stitch has been providing gifts (including adorable things for babies), monogramming and more in Northwest Arkansas for over seven years.
They started out in Lowell in 2010, and moved to Springdale in 2013. Recently, Logo moved to a brand new location at 1110 Mathias Drive, Suite C, near the new Sam's Club in Springdale. We asked the owners a little about their business. Logo is one of our sponsors here at Motherlode.
Logo-n-Stitch is a family business, right? You and your mom work together?
Yes! We are a family business! My mom and I run the store. My brothers build most of our displays! Being able to work together has been a blessing.
Tell us about your new space!
We are loving our new space! Our total square footage increased about 1,500 square feet. We are excited to fill it with new products and expanding our favorite lines! New merchandise is added daily.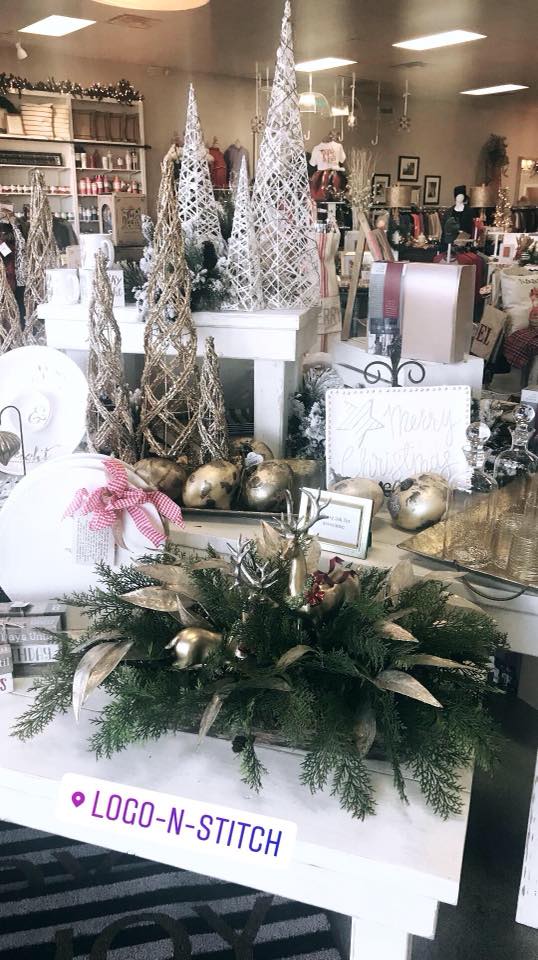 For those who've never shopped Logo-n-Stitch, what types of products to you carry?
We carry a little of everything! From baby gifts, home goods, bags, jewelry, and clothing ranging from xs-3xl. Monograming and vinyl customization is our specialty. Our goal is to be a one-stop shop for all your needs!
Tell us about your embroidery/monogramming services: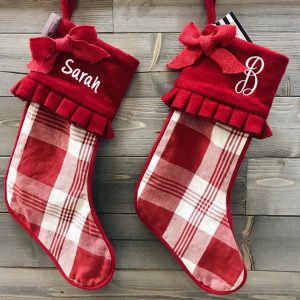 We embroider just about anything you can think of: bags, hats, baby blankets shirts and more! We also have a vinyl machine. With our vinyl machine, we can do cups, car decals and specialty shirts. Not only do we do items bought in store, but we do items that you bring in as well.
Tell us about the new baby at Logo:
Ashley: I have two boys, Rhett (1.5 years old) and Beckett (2 months old). They keep me on my toes! I have been married to my husband, Chad, for four years.
My mom (Lynda) and dad (Jeff) have been married for 37 years. They have four children: Aaron, Ashley, Andrew, and Avery. They have 4 grand children. Hayes, Rhett, Nora, and Beckett.
And you have some fun Christmas events coming up on Friday night Sunday, right?
Yes! On Friday (Dec. 8) we'll have a Ladies Night Out from 5:30-8. There will be Christmas hors-d'oeuvres, plus everyone can learn how to make the perfect gift wrapping bow, photo booth and more!
Santa is coming to our store on Sunday, December 10th, from 1-4. We're doing free pictures!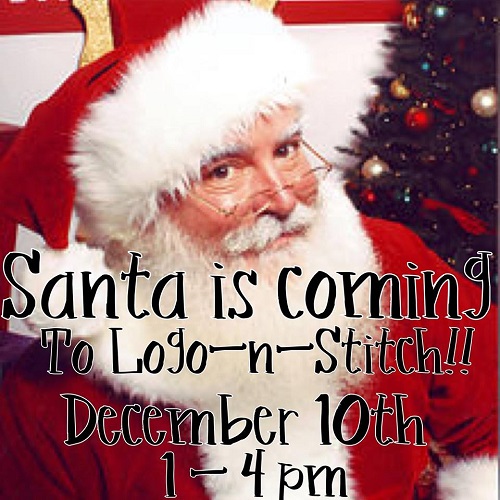 Do you have any new products on their way to the store in the next few months?
We recently started carrying HOBO purses and wallets and are really excited about this line! Our Christmas décor has something unique for every home.
One of our new jewelry lines is StellaValle. This line is all about Strong women! Founded by two sisters, this is a great gift for a strong woman in your life.
Copper Pearl is another line we are obsessed with! Super soft bibs that every kid loves with so many fun patterns! They also have a 5-in-1 multi use cover! Great for nursing moms! I love mine!
A brand new line we have coming is Harper and Ari. These are sugar scrubs for the shower. They smell amazing and makes your skin feel so soft! Those are just a few of my favorites!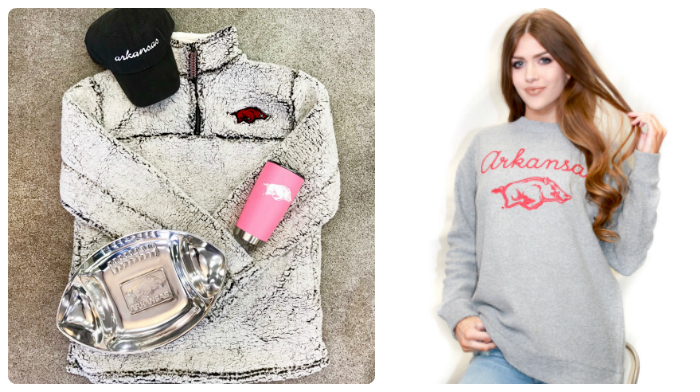 CLICK HERE to visit the Logo-n-Stitch website and here to stay updated on Facebook. Connect here with Logo-n-Stitch on Instagram!