By Shannon Magsam, mama to 'Ladybug'
Wake up in the night and nurse the baby, hold her close and breathe in the sweet smell of her blonde hair.
Nurse her over and over, all day, and hold her in between because that's what she likes. Even though the books and my mother warn against it. At night, when my husband comes home and I'm cooking dinner, he walks up behind me and lifts my hair. A gentle kiss on the back of my neck.
I mentally appreciate it, but I have trouble responding with anything except a sidestep and a tired smile. I'm "touched out" and need no other skin-to-skin contact today. The baby is crying again and she'll want to nurse soon.
At age 2, she still enjoys being carried around. She's petite and fits nicely atop my left hip bone, legs wrapped around.
By 5, her legs dangle close to the floor when she jumps in my arms for a cuddle. I'm only 4' 11" and she's in the 85th percentile for height. (Go figure.)
Now, at 8, a whole day can go by without a kiss or a cuddle — and I'm certainly not able to carry her anymore. When she stands close, the top of her strawberry blonde head reaches my shoulders. We rush around getting ready for school and when I pick her up, she jumps in the back seat while I try to maneuver into the maze of other mamas who are picking up their kids, too.
Back at home, she runs outside to play or has some down time in front of the television. At bedtime, I always say, "Goodnight. I love you." But I'll admit we don't always wrap our arms around each other and give real bedtime kisses. We blow each other "colored kisses".
At this age, she even washes herself in the shower (of course) though I still insist on washing her hair sometimes.
But some days I read to her on the couch and she sits with her head on my shoulder. Or I scratch her back and she practically purrs with contentment. Or I lay down beside her in bed, our shoulders touching while we talk about her day.
Her body seemed an extension of mine when she was little. Now that I'm not touched out anymore? Yep. I miss it.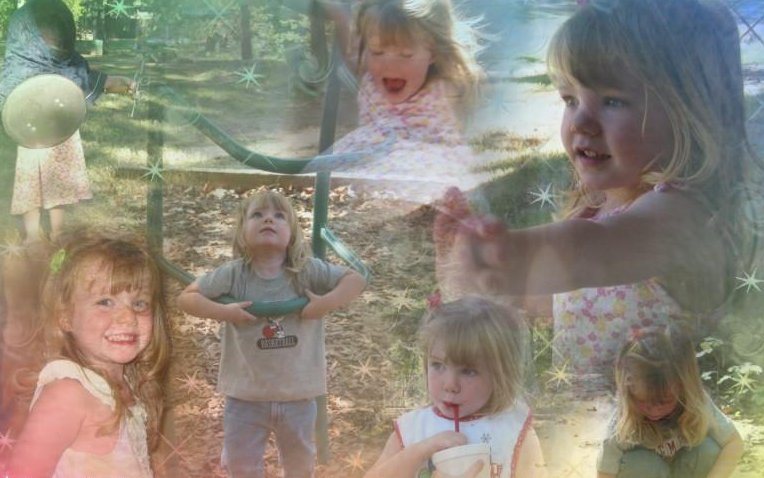 Shannon Magsam is mom to 8-year-old Ladybug, married to Ladybug's awesome dad, John, and co-creator of nwaMotherlode.com. To read previously published installments of Life With Ladybug, click here. Leave a comment if you get what I'm saying.