Have you heard about Artosphere? We went to a preview brunch about the festival at Walton Arts Center recently and got the scoop. It's an arts and nature festival designed to celebrate artists — influenced by nature — who help inspire us to live more sustainable lives.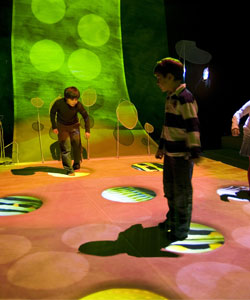 It's a truly unique festival presented by Walton Arts Center and there are some awesome events planned. The festival officially kicks off on Earth Day (April 22) and includes 80+ programs and events over five weeks! (Free or low-cost to boot!)
The festival features performances, lectures, events and exhibitions at Walton Arts Center and various Northwest Arkansas locations. Artosophere is a regional festival with partners such as Fayetteville First Friday, Downtown Bentonville, Inc., Botanical Garden of the Ozarks, Eureka Springs May Festival of the Arts, Crystal Bridges at the Massey, Compton Gardens, UA Art Department, UA Applied Sustainability Center, KUAF/Fulbright Chamber Music Series, NWA Writing Project, TheatreSquared, The AMP at NWA Mall, Rogers Little Theater, Trike Theater and regional schools, libraries and bookstores.
Here are a several programs including (click here to see a complete list on the official Artosphere website):
Beyond Sublime: Changing Nature, a gallery exhibition, April 22—May 30
Works by Emmet Gowin, Eileen Neff, Paula Winokur, Eric Aho and Stacy Levy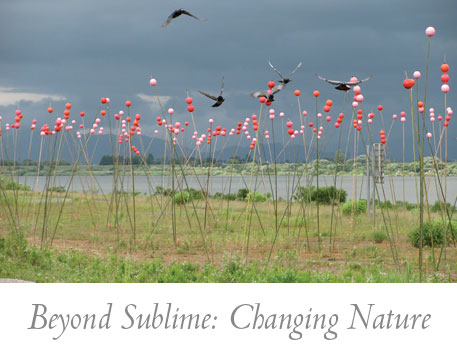 Presented in the newly remodeled Joy Pratt Markham Gallery, this exhibition initiates visual arts back into Walton Arts Center programming. Curated by Andrea Packard, Beyond Sublime features works in photography, painting, sculpture and installation that connect viewers to the beauty and mystery of our environment.
The Trail Mix Tour with music by Swing DeVille, Nilson Matta and Brazillian Voyage Trio, Plastic Musik, Chase Missy, and Claire Holley with Ben Harris
Sunday, May 16, 1-3 p.m. at Lake Fayetteville
The day long festivities will include a series of five concerts along the nature trail as people hike or bike around Lake Fayetteville. The concerts will culminate on the main stage at Botanical Gardens of the Ozarks with the reigning Pied Piper of family music, Dan Zanes. An event list of programs for Artosphere 2010 is included in the attached document. For more information about events and tickets, visit www.artospherefestival.org.
The Artosphere Chamber Music Series: The Nature of Guitar
Music Director: Christopher Parkening
May 19 – 28
The Artosphere Chamber Music Series is a unique series of free concerts throughout Northwest Arkansas showcasing renowned musicians in intimate and inspiring settings.  Under the direction of America's pre-eminent guitar virtuoso, Christopher Parkening the Chamber Series will feature musicians who will play repertory reflecting a musical journey through the natural environment.
Sustainability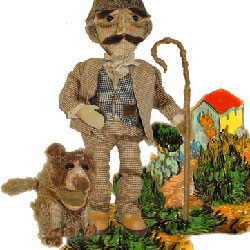 During Artosphere, Walton Arts Center is launching a new sustainability plan to find ways to operate more efficiently and with a greater focus on long-term environmental sustainability. Terri Trotter, Walton Arts Center chief operating officer noted, "Themes of nature, environment and sustainability will run throughout the festival. In addition to what is on the stage, we want the audience experience to reflect our theme. The idea of sustainability can be overwhelming but our goal with these initiatives is to start to do things better."
As part of Artosphere, new sustainability initiatives will help audiences:
See "better practices" in action
The concession program will be revamped to help reduce waste, provide more local, healthy and fair trade products, and offer greater variety to patrons.
Chemical-free cleaners will be used facility-wide.
Several outdoor concerts will be generated by "pedal power;" electricity created by human peddling.
Artosphere water bottles will be distributed backstage and at off-site events to reduce or eliminate the use of plastic.
Light sensors have been installed in restrooms to help reduce energy.
Participate in sustainable practices
New recycling bins and signage will be used throughout the campus and taken to off-site events to make it more convenient for patrons to recycle.
 Carpooling will be encouraged and special incentives provided.
Patrons will be encouraged to pick up tickets at Will Call rather than having them mailed.
Take away information to help them live more sustainably
The Artosphere "Thought of the Day" will be on the website and included on bookmarks as a way to share artists' sustainability practices, practical tips on buying environmentally friendly products, eating healthier, saving energy, etc.
Artosphere "Experts" will be on hand during many Artosphere events and will be available for questions about specific sustainability subjects.
Sustainable living bookstores will be available at most Artosphere events.
As Artosphere 2010 gets underway, plans for Artosphere 2011 are already in the works!
Walton Arts Center is able to present Artosphere at low or no cost to the public because of the generosity of individuals, grantors, foundations and corporations supporting the Festival.  Support is drawn from both regional and national sources.  Major funding for the inaugural festival comes from the National Endowment for the Arts – the first NEA grant ever received by Walton Arts Center.
Locally, The Walton Family Foundation, Walmart Foundation, and Fayetteville A&P Commission have contributed significantly to the festival. Corporate sponsors include Earth Friendly Products and Tyson Foods, Inc.  In addition, Founding Partners include Boyce Billingsley, Malcolm & Ellen Hayward, Dennis & Evelyn Shaw, Hershey & Denise Garner, Robert & Susan Patton.