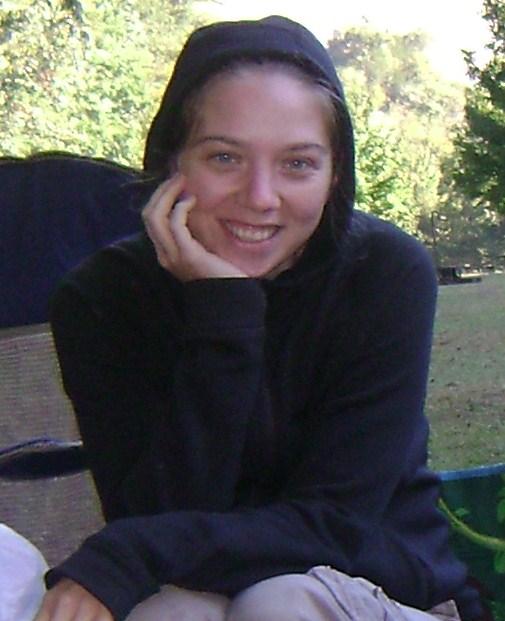 Name: Casee Darling
Son's name and age: My son's name is Leo.  He'll be 3 in April and I can't believe it!
Where were you born/raised? I was born and raised in South Arkansas.  I lived in the same town, Nashville, AR, until I was 17 and started college.
How long have you been in NWA? I've been in NWA for about 10 years now, and love it! It's definitely where I call home.
What are your favorite hobbies? I enjoy reading, crafts, writing, yoga, dancing and just about anything in the great outdoors. I'm extremely excited about camping and hiking in spring. I love nature identification as well, especially wild edibles and birds.
What's your work background? I graduated from the UofA with a degree in Food Science and Nutrition. I was married then, took a job as the office manager at my sister's construction company in Springdale. Then I took some maternity leave just before and after Leo was born.  When he was 4 months old I began to nanny/homeschool 3 beautiful children and continued in some form of child care until Dec. of last year. We are expecting our second child in fall of this year and now I am excited and blessed to be a full time sahm!
What's your favorite thing about spring? My favorite thing about spring is the nature.  The flowers, birds, smells…ahhh..the world feels so alive.  I'm ready to get my guides out and go hiking!
If you went back to college, what would you study? If I went back to school I would probably get a MBA so I could gain the skills I need to own my own business, which is one of my current long term goals.
What's something you would never have believed about being a mom? Something I never would have believed about being a mom is the sudden increase of maturity and depth of emotion that comes along with the responsibility for a life other than your own.
Your favorite place to hang out with your family in NWA? We love the variety of all the local parks when the weather is nice. Yet, I have to say our favorite place to hang out is the grandparents' house. lol
What is stressing you out the most right now? I guess money is high on the list of stressors in my life, we could always use more of it.  But of the same token, I feel very blessed we are able to meet our needs and me be a sahm right now.
What's your favorite way to unwind? My favorite way to unwind is probably yoga, although it's in a tight race with a good long massage, or a nice glass of wine and a chat with a good friend.
Tell us something funny about you: I feel like I have a pretty good handle on the English language in print, but in person, have an uncanny ability for sticking my foot in my mouth.
Something funny about your son? He is such a funny little man and loves to chat it up.  If we go out to eat, he often has half the restaurant telling us bye when we leave.
What's something you like to tell new friends about you? A little idiosyncrasy about my life that's entertaining is that I'm married to my sister's husband's brother. So we are sisters and our husbands are brothers, that's kind of an interesting tidbit.
One word to sum me up: pensive