By Shannon Magsam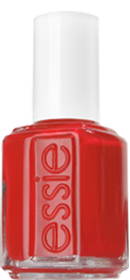 Pull out the Essie nail polish clearly formulated to boost a girl's mood on a cold winter's day.
Pretty toenails. Check.
Next, after dancing around the bedroom so the toes will dry faster, take a long, hot shower.
Shave the legs, taking extra time to make sure all grooming is up to date. Moisturize everywhere. Condition hair an extra five minutes.
After drying off, apply self tanner to legs. It's important that these babies look good.
Dry hair and apply makeup with special-occasion precision.
Find just the right outfit, the one that makes you feel beautiful — despite the extra holiday pounds  (yes, I know it's February. Shut up).
Lastly, paint that pout a bright red and smile in the mirror.
Ready.
Time to go to the gynecologist.
++++++++++++++++++++++++++++++++++++++++++++++++++
That was my morning one day last week. On the drive there, I had to laugh when I realized how much time I'd put into prepping for a pap smear. I told my gynecologist about all the effort and she laughed. "I'm flattered," she joked.
I joked back that my husband hadn't been the recipient of that kind of preening for quite some time.
Since February is the month of love – and since my wedding anniversary is this month – I'm officially stepping out of my post-holiday, it's-been-so-freaking-cold funk.
I started going back to the gym this week. My husband and I made plans for a romantic rendezvous to celebrate our 14th wedding anniversary. And I'm thinking about shaving my legs again tonight.
It's a good place to start.
Here's hoping you have a great Valentine's Day — and that you have a few minutes alone to shave your legs.  Also, that you get to spend today with somebody you love.
Even if it's just your gynecologist.