NOTE: The Blue Topaz giveaway is now closed. The winner, selected at random, was Kimberly Kisor of Northwest Arkansas. Click here to read more about her and what she plans to do with her new 12-carat blue topaz!

The holiday lights aren't the only thing twinkling around here. This week's giveaway from Underwood's Fine Jewelers will make your jaw drop — a 12-carat round Swiss Blue Topaz stone valued at $1,500! Would winning it put a little extra sparkle in your step this holiday season? Yep, we thought so. It gives a whole new meaning to the phrase "Blue Christmas."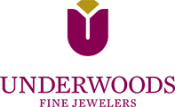 This giveaway makes us feel nostalgic because it reminds us of nwaMotherlode's very first giveaway during the week of our website's launch back in 2008. We wanted something with true "wow factor" for our first giveaway, so we asked our friends at Underwood's to partner with us to give something spectacular away to a local mom. They said yes. Now, more than 9 years later, we're thrilled for the opportunity to help Underwood's give another stunning gemstone to a hard-working mama.
This giveaway is part of Underwood's 60th anniversary celebration, and they have a lot to celebrate. The Underwood name has become a permanent part of Fayetteville's history, and women throughout Northwest Arkansas and beyond know there's something special about jewelry from Underwood's. (I'm proud to say my engagement and wedding ring came from Underwood's nearly 20 years ago!)
Bill Underwood opened the store on Dickson Street in Fayetteville in 1957. Pictured below is what the store looked like in the late 50's.
Almost 10 years later, the small shop got a new home when the famous Underwood building — designed by renowned architect Fay Jones — was completed in 1966.
During the 70s, Underwood's made a name for itself not only locally but nationally, too. Bill was selected by the Smithsonian Institute as one of only 33 jewelers in America to create a special jewelry piece for the Smithsonian Collection. And in 1979, he was asked to do a certified appraisal for a ring belonging to none other than Elvis Presley!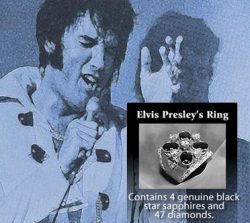 While the store was growing, so was Bill's son — Craig Underwood — who made regular visits to his father's shop. Here's a cute picture of him taking a peek at a diamond using his dad's microscope.
Craig inherited not only his father's deep, distinctive voice but also his passion for making jewelry. He completed his gemological training in the late 80s and started work at the store. By then, his father had earned the title of Certified Gemologist Appraiser (which is the most advanced title in the industry) and had also become the President of the American Gem Society.
Craig later followed in his father's footsteps and earned his own CGA title and also became President of the American Gem Society in 2006. Here's a recent picture of the father-and-son team.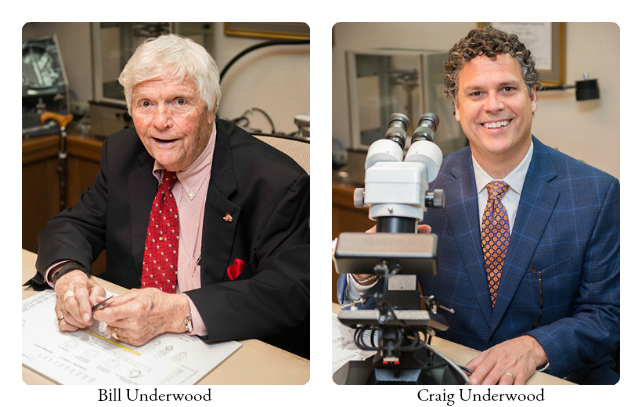 Showing just how far a hometown business can reach, Underwood's was also selected as a jeweler for the Emmy Awards gift basket. In 2012, the company was one of only 12 jewelers in the nation to be selected to provide two custom pieces for the Academy Awards "Red Carpet Collection."
But one of the things we love most about Underwood's is how, despite earning national acclaim, the Underwood family has never forgotten its roots and how important it is to invest in your own community. Since the year 2000, Underwood's has given more than a half a MILLION dollars to non-profits in Northwest Arkansas.
This week's giveaway — the 12-carat Swiss Blue Topaz loose stone — is a symbol of this remarkable story of entrepreneurship, dedication to excellence, and a deep love of family and community. Because this topaz is a loose stone, you can do anything you like with it, although we think the sheer size of it (12 carats!) might work best in a necklace. The jewelers at Underwood's can show you some great options for settings.
HOW TO ENTER: If you'd love to win this gorgeous Swiss Blue Topaz, click on the word "comments" (right under the headline of this post) and scroll down to the bottom of the comments posted by other moms. Then write a quick comment telling us about your favorite place to see something sparkly during the holidays in NWA. Maybe a favorite light display in the area? Or the star at the top of your own tree?
You can also email your answer to us at giveaways@nwaMotherlode.com.
Be sure to "like" the Underwood's page on Facebook so you can keep up with news about this giveaway and future giveaway opportunities. (Plus, the jewelry photos they post there will make you swoon. Soooo pretty.) Click here to visit the Underwood's Facebook page.
INCREASE YOUR ODDS OF WINNING: Help us spread the word about this giveaway by emailing your friends and family about the giveaway. We'll give you an extra chance to win for every person you tell. Just be sure to put giveaways@nwaMotherlode.com on the CC line of your note so we can give you proper credit.

Our newsletter subscribers get access to the good stuff, including exclusive giveaways (like this one), information about local events, local mom interviews, recipes and more.
It's delivered straight to your inbox so you don't miss anything awesome. CLICK HERE to sign up. We won't fill your inbox with info, no worries. We only send out newsletters when there's something in it for you — and we know you'll be interested in hearing about it.
BE SOCIAL: You can also earn extra chances to win by commenting on our Facebook page, following us on Twitter or following us on Pinterest. If you do any of those, just mention it in your comment or email so we can give you proper credit.
We'll choose the winner at RANDOM on Friday and the winner will be announced on Monday, so keep an eye on your inbox!