Are you shopping like a maniac? If you're looking for a few more great gift ideas, we've rounded some up for today's post.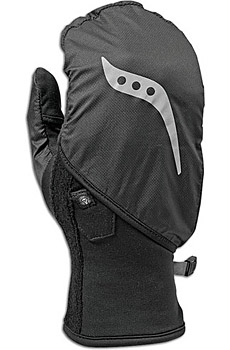 We saw these great gloves at Fleet Feet in Fayetteville which would be perfect for the arctic blast we just got in Northwest Arkansas. They're called Saucony Ulti-Mitt Gloves.  They're mittens but you can fold the top part down to use your fingers. They also have a little pocket to stash small things and a little L.E.D. light, which will come in handy when you're searching for car keys at the bottom of your purse. (The light can hold its charge for two hours and can be recharged via a USB port.)
This is also a great gift idea for runners or walkers because they're super warm (wind and water resistant) and have reflective strips. They also have plush cloth wipes on the back of the gloves, for those times when you're nose is a little runny and there's not a tissue in sight. These are the Swiss army knife of gloves. They do everything! Perfect for guys or girls.
But if you need a pretty "girly" gift, we also like these Sweaty Bands. These headbands are popular with people who work out because the fabric backing actually keeps the bands in place, even on fine, slippery hair. But we love that the designs are cute enough to wear anywhere — not just the gym. And we also appreciate that this gift idea won't break the bank either. Here are some of the design options we found online.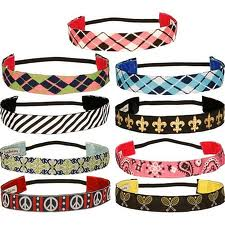 To check the gloves or the Sweaty Bands out in person, go by the Fleet Feet Sports store in Fayetteville, which is at 1020 Harold Street (just off College Avenue). Or give them a call at 479-571-8786.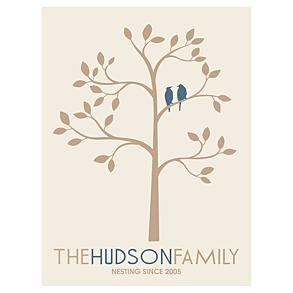 If you're a catalog shopper, you may have already seen this next item in the latest Red Envelope magazine. But it's so cute, we thought it deserved a little shout-out. They have a whole line of personalized gift items (including wall art, throw pillows, kids shirts, etc.) that can be customized with your family name.
We think this canvas below would be such a nice touch in the entry way of a home, maybe near the family photos. (Notice how it says "Nesting Since 2005" under the tree, so you can insert the year your family began? Love that.)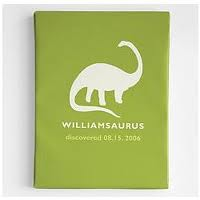 I also love this customized wall art for a kid's room. This green one below caught my eye because my 7-year-old is loving dinosaurs right now.
They also have these designs available on t-shirts but they're so popular that they sold out and won't be shipping again until after the holidays. But you can still get the wall art versions.
To see the other personalized gift ideas, click here to see more photos from the Red Envelope catalog.
Okay, now if you want to go really, really BIG this year for your kids' gift, check this out. It's the grandmama of all gift ideas. Josh Hart, fellow parent and owner of Natural State Treehouses, designs and builds custom luxury playsets for his clients which can include tree houses, playhouses, swingsets, slides, etc.
It's all very customized to your space, your budget and your kids' wildest dreams. Check out this beauty he just finished for one of his clients. Wowza.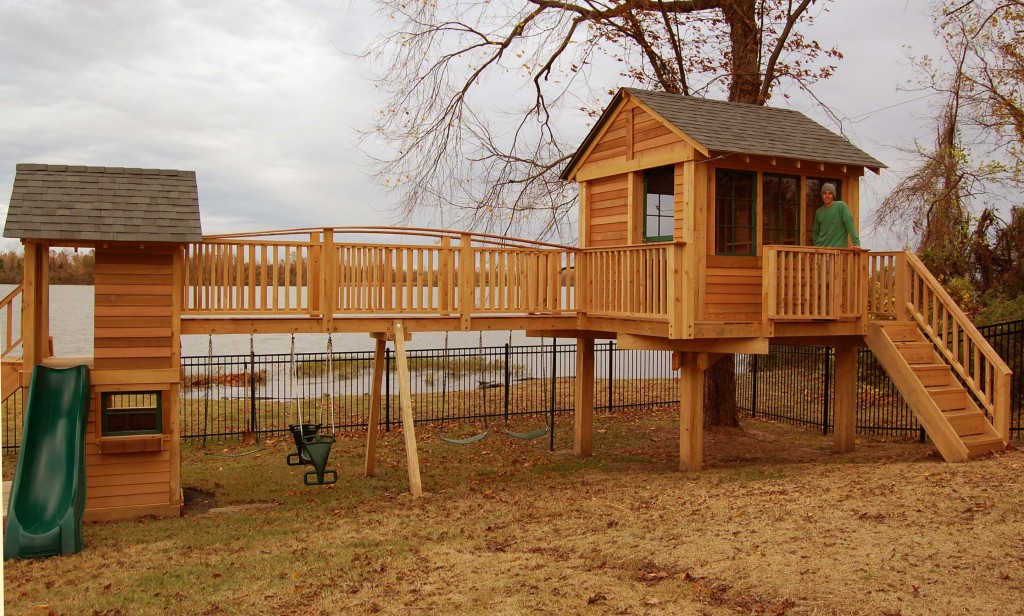 Yes, it's hard to gift wrap a tree house. But you can wrap a photo or a sketch of the design that will be built and ready to play on for spring. These luxury playhouses are durable and can be designed to really grow with the kids. So it's one of those gifts they'll still be using years from now, long after most presents find their way to the yard sale tables. For more info on custom tree houses and play structures, call Josh at 479-387-0701 or check out his website by clicking HERE.
Happy shopping, mamas! We'll have more gift idea postings in a few days.