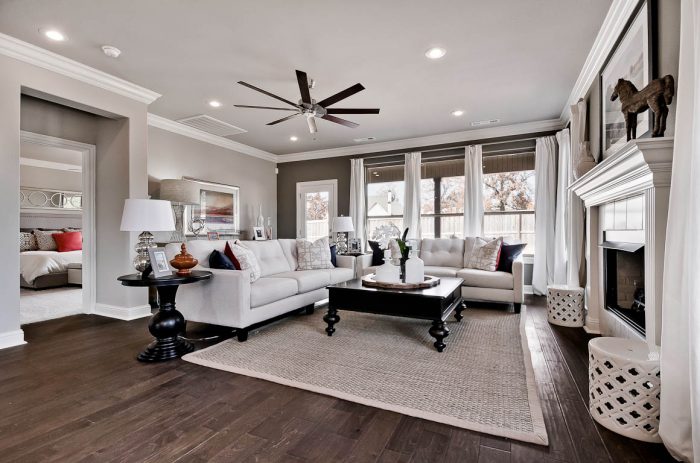 With only two weeks to go before Christmas, this is the time of year when families get together, and some rooms — especially the kitchen and family room — are usually where we all spend time during family gatherings.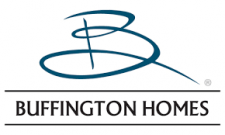 We asked the designers on staff at Buffington Homes for some tips on how to make sure your family room is ideal for making memories while looking good.
Here are a few features the designers say we should aim for when we create (or shop for) a great family room:
Open and airy is always good. A family room that is open to the kitchen / breakfast nook is going to make family get-togethers even more special. It ensures there's plenty of room for playing, eating, talking and more. (You'll also have plenty of room for family photos around the Christmas tree!)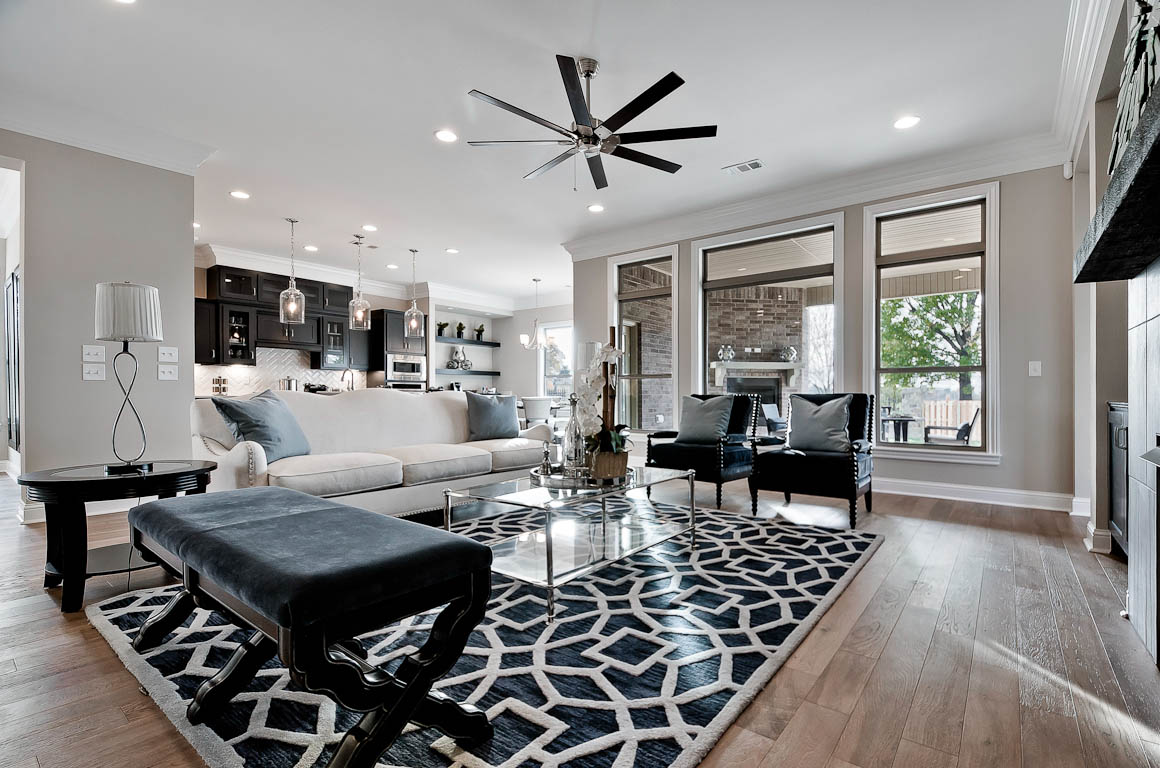 It is a living room. A comfortable family room is meant for living. That means it needs to be big enough for a big, squishy sofa that doubles as a trampoline and extra sleeping quarters. It should have plentiful windows for natural light and views of the yard. And a good-sized TV for movie night or your favorite sports team is an absolute must!
Don't forget some unique features. You'll spend a ton of time in this room, so make sure it's practical and beautiful. Add a fireplace with an interesting mantel and surround for atmosphere – and actual warmth. A vaulted or tray ceiling adds visual interest. Built-in cabinets or bookcases (like the ones seen in the photo below) are great for organizing clutter and displaying photos.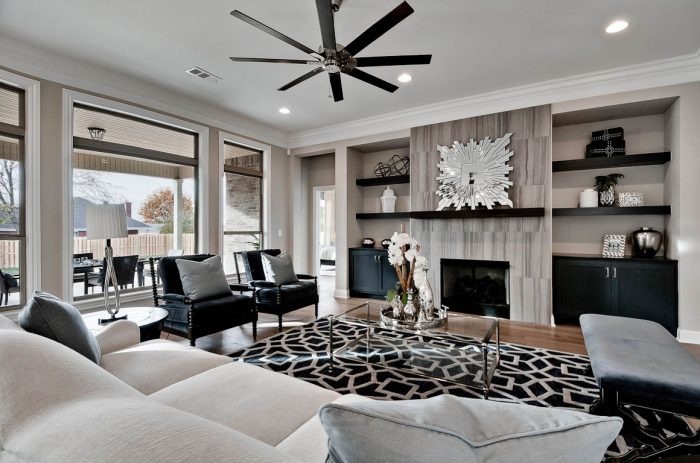 Quality materials and finishes. Nothing beats the warmth and durability of hardwood flooring. (Gorgeous example of hardwoods in this photo below.) Or the instant authenticity of a stone fireplace with a chunky mantel. Sconces and wainscoting are also great for adding charm and interest.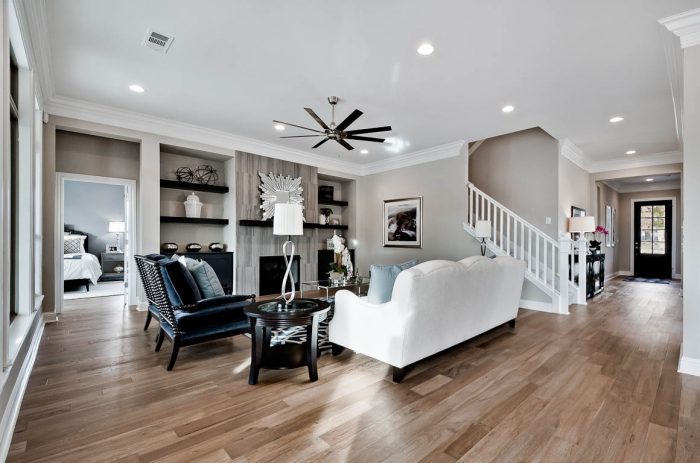 Consider your design palette carefully. Choose rugs and carpets that feel nice underfoot yet will wear well. Upholster furniture in fabrics such as leather, chenille and micro-suede, which are sturdy, soft and cozy. Opt for paint or wall coverings that are warm, welcoming – and cleanable! (Notice the neutral color palette below is perfect for pops of color in the oversized throw pillows.)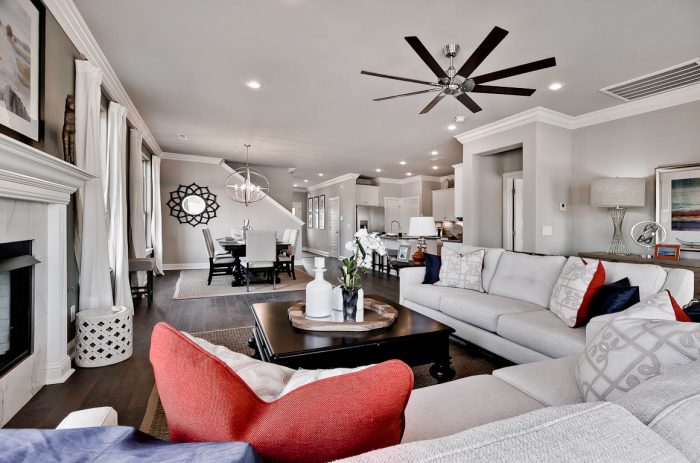 Our thanks to the design staff at Buffington Homes for their design tips not only on family rooms but also on kitchens and master bedrooms. (Click those links if you missed the previous posts!)
To see some of the homes Buffington has available in Northwest Arkansas right now, click here. For info on Buffington Homes, call their offices at 479-251-1106 or visit the website by clicking here.