We're SO EXCITED about the NWA Mom Prom which happens THIS Saturday, April 26th from 7 p.m. to midnight at the Springdale Holiday Inn Ballroom. We're in the last few days of ticket sales, so we're kicking off this final week by giving away TWO tickets to Mom Prom to one Motherlode reader. If we draw your name (at random), you and a friend can come party until the stroke of midnight at the "ultimate girls night out" event in NWA. This awesome party is made possible, again this year, by presenting sponsor Great Day Farms.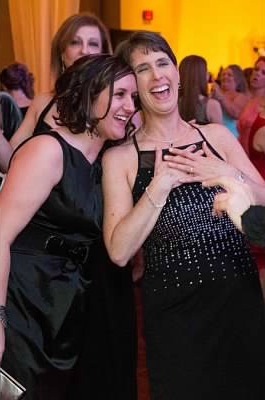 HOW TO ENTER: To throw your name in the online hat to win two tickets to Mom Prom, just click the words "post a comment" below and tell us at least one reason why it's so important to hang out with your girlfriends now and then. (For us, it's all that laughing! Sharing good chocolate is a big plus, too, and we've got an incredible dessert table lined up for the Prom.) What do you love about a night out with the girls?
We'll choose a name (AT RANDOM) on Wednesday and notify you via email, so please watch your inbox. We want the winner to have a few days to make plans  to attend.
WHAT IS MOM PROM? Just in case you don't already know, the NWA Mom Prom is a massive girls' night out, intended for women and mothers age 21 and up. (You don't have to be a mom to attend, but you do have to be female and 21.)
It looks and sounds just like a real prom, except we ditched all the teenage drama and angst and left only the fun stuff. This is the PERFECT opportunity to dress up, go out with your friends, eat, dance, laugh, have professional and photo booth photos made with your buddies, AND possibly win one of the amazing raffle prizes featured at Mom Prom.
There's no other event like this one in NWA. Although Mom Proms happen across the country in various cities, this is the ONLY one in the state of Arkansas. A portion of proceeds go to support a local non-profit called Laundry Love, which partners with laundromats throughout NWA to clean the clothes of those living in poverty. Laundry Love is an initiative of The Cobblestone Project.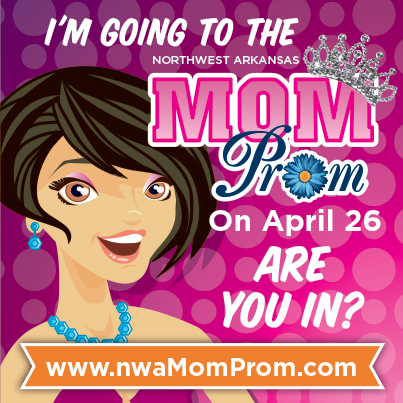 WE WANT YOU THERE! As moms who watch our pennies, we completely understand that many moms are reluctant to spend money on themselves and might not buy a $40 ticket to Mom Prom for that reason. We're careful with money, too, so we get it. But please keep in mind that this is one of the least expensive charity fundraisers in our area and it offers a huge return.
Not only do you get five hours of entertainment with friends, you also get free professional photos, photo booth pictures, amazing food and desserts, and you'll leave with a really cute Swag Bag, sponsored this year by Pinnacle Hills Promenade Mall and stuffed full of goodies. In short, this is a DEAL, ladies. The cost of the ticket is likely the same or lower than what you'd spend on dinner, drinks and a movie with friends, and the money raised goes to a wonderful non-profit which helps families in our area.
And yes, you really DO have something to wear to Mom Prom. We guarantee that something you have in your closet right n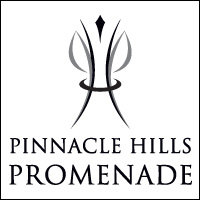 ow will work. Last year there was a wide range of dresses represented at Mom Prom — everything from casual summer maxi dresses to formal floor-length gowns. Anything goes! Just wear something you feel great in. Click HERE to get your ticket right now.
Here are a few of the highlights about this year's prom:
DANCING QUEENS, REPORT TO THE DANCE FLOOR: We happen to think dancing is pretty good for the soul and a se
rious stress reliever. We had so many women dancing at last year's Mom Prom that we ran out of dance floor and spilled over onto the carpet. So this year we're bringing in a larger, seriously cool LED dance floor to kick the party up to the next level. The high-tech dance floor is sponsored by Flooring America by Carpetsmart.
LADIES LOUNGING:  Theraderm Clinical Skin Care is sponsoring the gorgeous lounge area at this year's Mom Prom. The lounge is full of beautiful white sofas and is the perfect spot to sit with friends, have a drink and snacks, and take a little breather from all the dancing. There will also be ladies from Theraderm there providing some free pampering services like hand massages. (No need to buy a thing! This is all complimentary, thanks to our awesome Lounge Sponsor.)


BEST FOOT FORWARD: First Bank is sponsoring the "Shoe Bank" again this year! Woo-hoo! That was such a hit last year as moms "deposited" their sparkly shoes in the cubbies. After dancing the night away, Prom attendees could "withdraw" their shoes.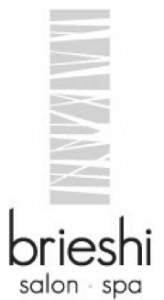 GLAM SQUAD AT YOUR SERVICE: The "Mom Prom Glam Squad" is a new addition this year and we KNOW you're gonna love it! Stylists and make-up artists from Brieshi Salon and Spa in Rogers will be at the Prom, located near the photo areas, to touch up your make-up and fix any fly-away hair for you — free o' charge! Haven't you always wanted your own glam squad, just like the celebrities use? Well, now you do.
You'll want to let the Glam Squad get you all fixed up before you visit the Photo Shoot Station, which will once again be sponsored and hosted by our favorite local photographer, the amazing Lisa Mac of Lisa Mac Photography. (Remember all those incredible shots she took last year? We're SO PUMPED she is back for this year's Mom Prom.) Once again, all photos will be available for free download a week or two after Prom night.
A PHOTO BOOTH MACHINE, TOO! Because the Prom photos were SO popular last year, we've added an additional photo area to this year's Mom Prom. (You can do both areas!) There'll be the Photo Shoot station, just like last year. And there will also be a traditional Photo Booth Machine that you climb into with a few friends. The photo booth will print your picture card immediately so you'll have a memory to take home and put on your fridge immediately. The new Photo Booth is sponsored by Sisters Mercy Women's Health Boutique.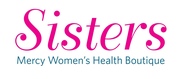 NEW PROM QUEEN PERKS! The 2014 Mom Prom Queen will truly feel like royalty when she's crowned and then presented with a sash, crown, flowers and a $500 First Security Bank Visa card! First Security's signature color is teal, so the Prom Queen sash will be that color as well. The Prom Queen is chosen at random from among all ticket holders, so anyone can win!
RAFFLE REVELRY: One of this year's raffle items will blow your mind. It's a brand new washer and dryer set from Metro Appliances & More! For a $2 raffle ticket, you might end up with appliances that normally sell for over $1,000, delivered to your laundry room. Sweet, huh?
NEW CELEBRITY DATES! The celebrity guys were a HUGE hit last year. Those hunks were hauled from one end of the ballroom to the other (and visited at least one hotel room before coming back downstairs to party!). Sponsored by The Mustache, we'll have some new dates for you to dance with and snap pics with this year!
A BALLROOM FIT FOR A QUEEN: If you want to stretch Prom night into a slumber party at the hotel, you can! Just book a hotel room at the awesome Holiday Inn by calling 479-751-8300 and mention the Mom Prom to get a discounted room rate. This hotel staff went above and beyond to help make last year's prom amazing and they're already making sure we have everything we need to make this one spectacular Prom Night! Once again, Metroplex Even Center will turn the hotel ballroom into a work of art worthy of so many pretty women. We have some new decor ideas that we know you'll love. The Party Place is helping us out with some special plans this year as well. Back by popular demand, the awesome Dancenhance DJ at last year's Mom Prom is coming back for this year's party! His name is Frankie, and he takes song requests. 🙂
Socialize with us before, during and after the Mom Prom on Facebook, Twitter and Instagram. The hashtag is #nwaMomProm. Be sure to like the NWA Mom Prom page on FB by clicking here. We're making room for about 100 additional women at this year's Mom Prom, so please tell your friends who might not have come last year.
Questions? Email us at mamas@nwaMotherlode.com. And be sure to check in often at nwaMotherlode.com and nwaMomProm.com for news about additional Mom Prom surprises. Can't wait to see you all at the Mom Prom!