Everybody knows that when you "dress for the part" you're much more likely to "act the part". So whether you already workout religiously or you're trying to start a new exercise habit, you're going to LOVE this giveaway from Fleet Feet Sports in Fayetteville. It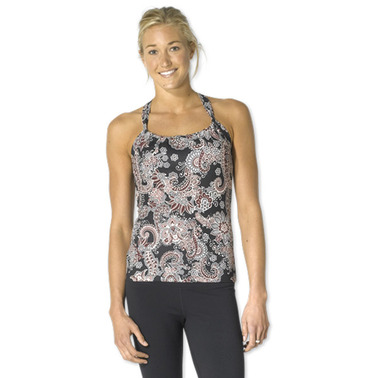 includes a new Prana workout top, Prana workout pants and one of those really cute "Sweaty Bands" for your hair. With the new top, bottom and the cute headband, you'll definitely look like a hot workout mama.
We fell in love with Prana athletic clothes when we saw them in person at Fleet Feet Sports. They are SO pretty that you'll find it hard to believe they're designed for working out. And that's what we love about them. You could easily wear one of these tops under a cute jacket while out for a date with your sweetie and nobody would know that you wore the same top last week when you were power walking on the treadmill.
And regardless of what anybody says, all workout clothes are NOT created equal. We've tr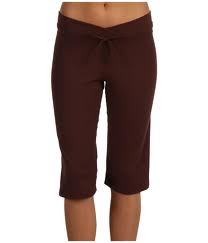 ied the cheap stuff and we've tried the good stuff and — yes — there is a difference and it's worth the extra money to have the good stuff. Not only do they feel a lot better and move with your body, they also continue to look new after lots of trips through the washing machine and they LAST. We can't always say the same for the cheap stuff.
The photos at right show two of the four styles of Prana tops and bottoms that the winner will be able to choose from at Fleet Feet. The winner will get to choose her favorites!
And here's a photo of the Sweaty Bands, and the winner can also choose the style of band she likes best, based on what's currently available at the store. Aren't these cute?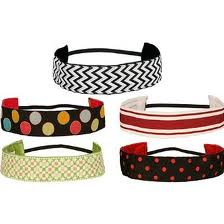 This giveaway package would normally cost you more than $120. Woo-hoo! Score some cute stuff without slimming down your wallet!
HOW TO ENTER: To throw your name in the drawing for the Fleet Feet shopping spree, click the orange comment button below and tell us your favorite way to move. Dancing with the kids? Swimming? The elliptical machine at the gym while listening to your iPod? Walking in your neighborhood? Leg lifts during your favorite TV show? Pilates? Zumba? Even when we grumble about exercise, the fact is that it feels GOOD to be able to move your body and we always feel better about life in general after exercise.
You can also enter via email by sending your answer to giveaways@nwaMotherlode.com.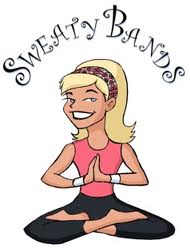 HOW TO INCREASE YOUR ODDS: If you're loving these workout clothes as much as we do, you can increase your odds of winning them. Just send an email to your friends and/or family about this giveaway and be sure to put giveaways@nwaMotherlode.com on the CC line of your note. We will give you an extra chance to win for each person you tell.
HOW TO SEE THEM IN PERSON: If you're in dire need of some new workout clothes — or shoes, a sports bra, socks, running gear, etc. — you can try all this stuff on at Fleet Feet Sports in Fayetteville. And the best part is that you will absolutely get help from someone who works there who understands these products and can help you find what you really need. Customer service is not dead, people. You just have to know where to find it. 🙂
For more info on Fleet Feet Sports, click HERE to see a feature article recently published here on nwaMotherlode.com. Or click HERE to visit them online. Call them at 479-571-8786 for more details about the store. They're located at 1020 East Harold Street in Fayetteville, just off North College Avenue. Happy shopping!