Note from the mamas: Congratulations to Jerri, winner of the Fleet Feet gift certificate!
Happy Monday, mamas! This week's giveaway is going to make your Monday much better because it involves shopping and new, cute workout clothes, courtesy of our friends at Fleet Feet Sports in Fayetteville. The winner of this week's giveaway will get a $125 gift card to use on Nike apparel and she'll also get to choose a Sweaty Band headband to go with her new clothes. Score!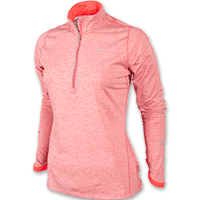 Let's face it — you feel better about working out when you have nice workout gear that makes you feel good. Sometimes the old, ratty t-shirts we wear to work out in are not the kind of thing we can also wear to run errands or pick the kids up from school. And who has time to change clothes several times a day? That's why we love having cute workout stuff that can do double-duty — works great at the gym but also looks good running around town.
We've included a few pictures from the Nike apparel line so you'll see some of the options you'll have if you win this giveaway package. These pieces are all high quality so they're going to wash well and last much, much longer than the super cheap stuff. Plus, Nike's apparel is designed to move with you and not get in your way when you're working out or running.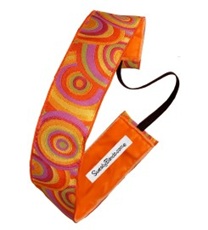 Workout clothes are great, but you've also got to get your hair out of the way when you're working out. And we LOVE the Sweaty Band line of headbands. The designs are really cute. In fact, my 6-year-old daughter spotted one of my Sweaty Bands and wanted it for herself. And take it from someone who has thick hair with a mind of its own — these headbands really do stay in place better than any other brand I've tried. (And I've tried a LOT.)
Sweaty Bands come in a ton of colors and patterns and they also come in different widths so you can try the skinny ones, medium width or the thick bands, like the one shown on the left .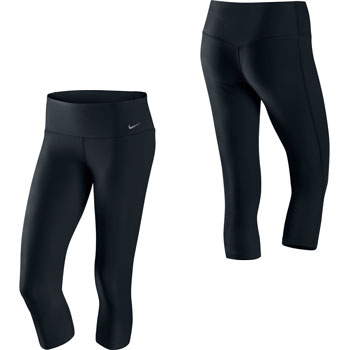 HOW TO ENTER: To throw your name in the online hat to win the $125 Nike shopping spree — plus your choice of one super cute Sweaty Band headband — click the orange comment button below and tell us what type of exercise or food strategy has worked best to help you either lose weight or maintain a good weight. Do you swear by the Atkins diet? Do you count calories or Weight Watchers' points? Or do you eat whatever you want and burn it off with a daily run? Are you a Zumba queen?
We're always looking for new fun ways to stay fit, so share your tips with your fellow mamas! You can also email your answer to giveaways@nwaMotherlode.com.
HOW TO INCREASE YOUR ODDS: Help us spread the word about the giveaway and we'll give you extra chances to win. Send an email to your friends about the giveaway and be sure to put giveaways@nwaMotherlode.com on the CC line of your note. We'll give you an extra chance to win for every person you tell.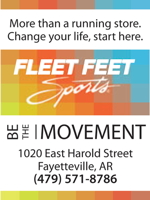 BE SOCIAL: Spread the word via social media and we'll give you extra chances as well. Just share the giveaway with your friends on Facebook (click here to go see the post on our Facebook and share from there) or share about the giveaway on Twitter to increase your odds of winning. If you do either of these things, just let us know in your posted comment or send us an email so we can give you proper credit.
Good luck in the giveaway! We're looking forward to reading your fitness tips so we can learn a few new tricks. Our thanks to Fleet Feet for the awesome shopping spree giveaway! (If you've never shopping for running shoes at Fleet Feet, you're missing out on an amazing customer service experience. Go check it out and you'll see what we mean. 🙂 )