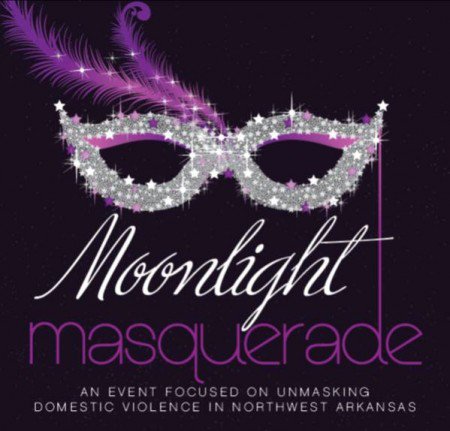 The Junior League of Northwest Arkansas does some amazing things for women and children in our community through a variety of fundraisers.
And we've got tickets to two of their most popular events! We're giving away two tickets each the Moonlight Masquerade and Winter Dreams Tour of Homes events. Two moms will win!
Moonlight Masquerade will include food, drinks and dancing under the moonlight. Dress up and get crazy with your hair and makeup for this one! The mission of this fundraiser is to help end domestic violence in our community. Tickets are $75 per person, so this giveaway is a $150 value!
The event is on Saturday, December 6, at Sassafrass Springs Winery in Fayetteville from 7-11 pm.
The 2014 Winter Dreams Tour Of Homes event will be the next day on Sunday, Dec. 7, from 11 a.m. to 5 p.m. A second winner will snag these two tickets, which are valued at $25 each.
The tour will include 9 beautifully decorated homes in Benton and Washington counties. You'll be inspired!
Here's a quick look at the homes on the tour: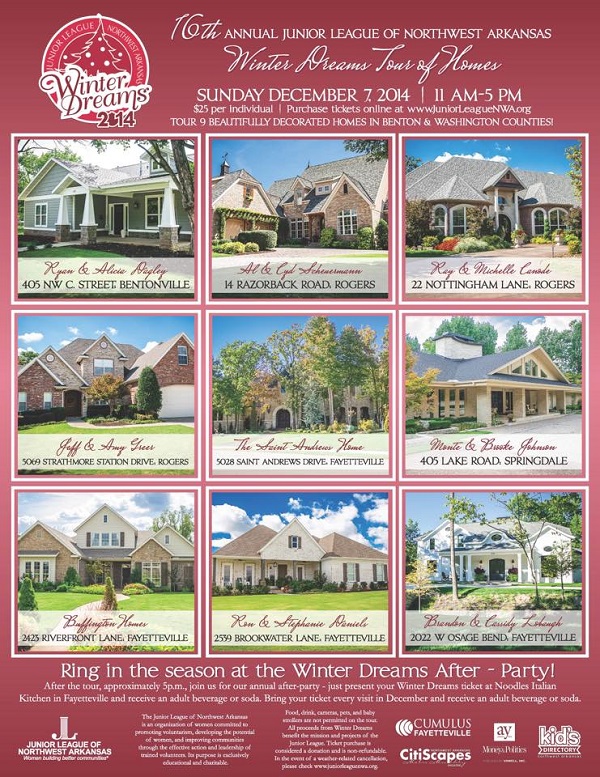 HOW TO ENTER: If you'd love to win tickets to either the Moonlight Masquerade or Winter Dreams Tour of Homes, click on the words "post a comment" below and tell us which event you'd love to attend (or maybe you'd love to win tickets to either one!) and why. Both events are loads of fun.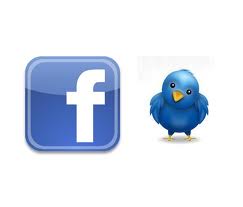 INCREASE YOUR ODDS OF WINNING: If you'd like to increase your odds of winning these tickets, just email friends and family about the giveaway and CC us so we'll be sure to give you credit. We'll give you an extra chance to win for each person you tell. The email is giveaways@nwaMotherlode.com.
(You can also earn an extra chance to win by signing up to receive the free email newsletter we send once a week. Click here to sign up.)
BE SOCIAL: You can also earn extra chances to win by commenting on our Facebook page, following us on Twitter or following us on Pinterest. If you do any of those, just mention it in your comment or email so we can give you proper credit.
If you want to purchase tickets for either of these events, click here to visit the Junior League of NWA website for more information.