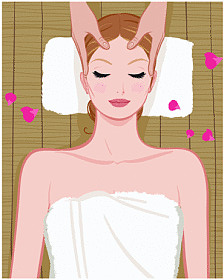 We know how busy the holidays were, so we're thinking a little time at the spa would do a mama some good. So if that sounds wildly appealing to you, we've got a way for you to win a spa day FREE of charge. We're calling this a "Win-Win Spa Giveaway" because, by participating, you can help your favorite mom-friendly business win something, too.
THE SPA DAY PACKAGE: We'll select a winner at random at the end of the week, and that very lucky mama will win the following oh-so-wonderful package called the "I.M. Loving It Package"  from I.M. Spa:
A one-hour I.M. Swedish Massage (Long, flowing strokes toward the heart relax you while stimulating circulation, relieving muscle spasms and relieving stress)
I.M. the Queen Facial (Steam, scrub, mask and moisturize with Queen Esther essential oils chosen for their specific line-reducing qualities)
I.M. Focused for the feet (Salt glow, steam towels and mud wrap for the feet)
I.M. into Paraffin (Relaxing warm paraffin dip for smoothing and soothing the hands)
Sounds heavenly, doesn't it?
HOW TO ENTER: As most of you know, we launched a brand new "Mom's Choice Business Directory" back in September. Although there are already several businesses in the directory, we're still in the process of adding businesses as well as comments about those businesses from real moms, just like you.
When a business buys expanded space in our Motherlode business directory, we put LOTS of info in there about them, in addition to the standard name, address, phone number. The businesses with expanded listings also get a link to their web page, a description of what they do or sell, and — best of all — a real testimonial written by a local mom. They are also automatically listed near the top of the page so that users see their information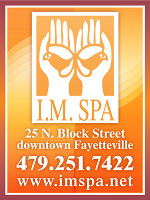 first. The value of an expanded listing for a business is $708, and the listing stays up for the entire year.
To throw your name in the hat for the spa day, just click the orange comment button below and nominate one of your favorite mom-friendly businesses in Northwest Arkansas. And one of these mom-recommended businesses will win a FREE year-long listing in our business directory!
A "mom-friendly" business is one that has excellent service and/or products and consistently makes you feel as though you've been taken care of as a customer. It might be your nail salon, your favorite gift shop, your butcher shop, or your kid's preschool. It could be any type of business, as long as it's one that you have used and liked. The only stipulation is that it be located within Northwest Arkansas.
You can also email us the name of your favorite business along with a brief explanation of what you like about that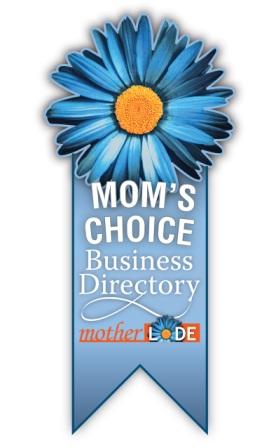 business. Send your email entries to us at giveaways@nwaMotherlode.com.
HOW TO INCREASE YOUR ODDS: As always, you'll score extra entries for helping us spread the word about this week's spa day giveaway. So email your friends about the giveaway and you'll get an extra chance to win for every friend you tell. (You may also want to send an email about it to your favorite business so they'll know you nominated them to win the free expanded listing in our business directory. They will LOVE you for it. All businesses thrive on what we call good "word-of-Mom".)
Be sure to read the comments posted by other moms because you may just find out about some great local businesses that you didn't know about before. Read the comments by clicking the orange comment button and then scrolling up. (You can still read the comments, even if you choose not to post one yourself.)
The winner of the spa day will be chosen AT RANDOM. The business who wins the free expanded listing in our business directory will be the one with the most nominations from local moms. So think about which business you think deserves the kudos, and then click on the comment button and start typing! We'll select the winning mama (at random) and the winning business on Friday.
Good luck!
Illustration credit: Getty Images