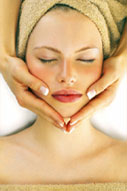 Note from the Mamas: Congras to Betina Post, who won the fabulous stress relief package from I.M. Spa!
With Thanksgiving rushing toward us this week and Christmas hot on its heels, this is a time of joy but also lots of STRESS. We know just what you'll need after the holidays: a few hours at I.M. Spa to melt all that tension away.
Or you can always use the gift certificate in between shopping trips to refresh you before December 25th hits!
We're so glad to partner with I.M. Spa on these giveaways because the therapists really know what they're doing. The massages and other services are simply amazing and can make you feel like a new woman.
Ready to feel like a new woman?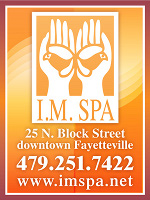 ABOUT THE GIVEAWAY: Today we're giving away some of the most popular services at I.M. Spa, namely the I.M. Loving It package. You'll be pampered with a herbal foot steam, salt glow and mud wrap for your tired tootsies in the Barefoot Spa Room, a 55-minute Swedish massage and your choice of 50-minute facial. Aahhhhh.
HOW TO ENTER: To throw your name in the hat, click on the orange comment button below and tell us about your favorite way to de-stress at the end of the day. Do you read a good book, have a cup of hot tea, watch one of your favorite T.V. shows? We'd love to hear about it!
Don't forget! Send a note about this giveaway to your friends, and we'll give you an extra chance to win for each person you tell about this fantastic I.M. Spa package. Just be sure to put giveaways@nwaMotherlode.com on the CC line of your note so we can give you proper credit.
Click here to visit the I.M. Spa website and remember: spa gift certificates are always fun to unwrap!