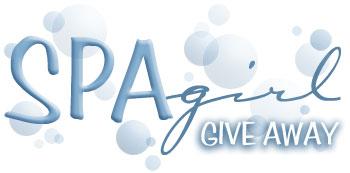 Moms, we know you're guilty. You're all things to everyone — except yourself. You don't sit down and really savor a meal or take sanity-saving mental health days. You just keep giving and giving. Now, it's time to gear up for the holidays. And we all know how simultaneously exciting and stressful that is.
Well, how's about we pre-empt the stress? Give you an opportunity to eat lunch in peaceful  surroundings and take a mental health day before the holiday rush?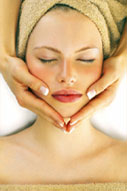 Today we're giving away a pampering package from I.M. Spa that will knock your socks off. No, really. This giveaway package starts in the Barefoot Spa Room where your tired feet will be rejuvenated with a hot stone foot massage. Then you'll be whisked away for a full body brushing and body wrap, ending with your choice of 50-minute facial, Cinderella. Sounds like a fairytale to me. The lucky winner will also receive a wax treatment of her choosing (even a princess can use a little eyebrow shaping every now and then).
Since we're mamas and we like to feed people, we'll also provide lunch from The Little Bread Co., a quaint little restaurant just a few steps down from I.M. Spa on Block Street in downtown Fayetteville. And for dessert? A decadent Crème Puff, freshly-baked at The Little Bread Co., filled with sinfully delicious cream and covered with chocolate. You can lunch right at the spa!
Ready to sign up?
Here's how to throw your name in the hat: Just click on the word "comment" below and tell us why you need a massage right now. We'll choose a winner AT RANDOM on Monday, Nov. 16. As always, you'll improve your chances of winning by e-mailing friends about the giveaway (but don't forget to CC mamas@nwaMotherlode.com when you do!). For each friend you e-mail, you get an extra chance to win.
We can personally attest to Wendy's skills when it comes to spa treatments. And I.M. Spa has it all. From waxing to massage (they even do chair massage for when you're pressed for time) to acupuncture facials, they have a huge menu to choose from and great pricing. CLICK HERE to read a story we wrote about I.M. Spa a few weeks ago when they became a new sponsor on the site.
GIFT-GIVING ALERT! Spa gift certificates are always a welcome gift. Click HERE to see all of I.M. Spa's great packages and HERE to buy a gift certificate now.
If you're downtown in Fayetteville, stop by and see Wendy and the girls on Block Street (just above Hugo's) or give her a call at 479-251-7422. You deserve a little "me time".