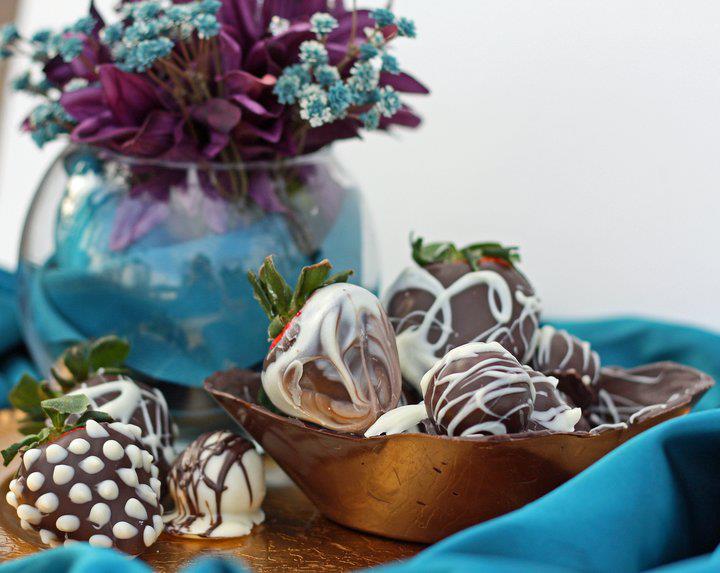 What's the best way to celebrate Valentine's Day? How about with jewelry and chocolate?
If this sounds good to you, you'll fall in love with this giveaway!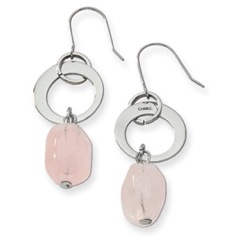 We met Heather Cogburn at Lela Davidson's book launch party and hit it off immediately. When we found out that Heather's e-commerce business is My Diamond Obsession, we had to know more! She was formerly in retail and those connections allow her to find diamonds and other jewelry at great prices, which she passes on to customers across the country through her website.
Heather offered to give away some beautiful rose quartz earrings from the Chisel Collection for Valentine's Day. One lucky mama is going to be rocking these gorgeous earrings in Northwest Arkansas soon!
My Diamond Obsession offers high quality jewelry at reduced prices, because Heather doesn't pay the overhead that brick and mortar stores do. There's a great selection of amazing jewelry,  including mother's necklaces, stackable stainless steel cable bracelets, diamond ring guards and wraps, and large gemstone rings.
While the winner of this giveaway is wearing her brand new (fancy) earrings, she'll be nibbling on some delicious chocolate-dipped strawberries, courtesy of Sierra Dominguez at Dojo's Designs.
Sierra makes beautiful chocolate-dipped strawberries and then artfully arranges them in edible chocolate bowls.
In addition to the original (awesome!) white or milk chocolate dipped strawberries, Dojo's now offers white chocolate dipped in coconut, milk chocolate dipped in pecans or milk chocolate with pearl accents. The winner can choose her favorite flavor(s)!
HOW TO ENTER: If you want to win these amazing quartz earrings and chocolate-dipped strawberries, just click on the orange comment button at the bottom of this post and tell us which jewelry you're in love with from My Diamond Obsession (click here to visit Heather's site and browse the beauties). Also, tell us which flavor you would choose for your chocolate-dipped strawberries from Dojo's Designs (the choices are above!)
HOW TO INCREASE YOUR ODDS: Help us spread the word about the giveaway and we'll give you extra chances to win. Send an email to your friends about the giveaway and be sure to put giveaways@nwaMotherlode.com on the CC line of your note. We'll give you an extra chance to win for every person you tell.
BE SOCIAL: Spread the word via social media and we'll give you extra chances as well. Just share the giveaway with your friends on Facebook (click here to go see the post on our Facebook and share from there) or share about the giveaway on Twitter to increase your odds of winning. If you do either of these things, just let us know in your posted comment or send us an email so we can give you proper credit.
GIFT THESE GOODIES: If you don't want to risk not winning — or if you'd like to order some jewelry or chocolate for yourself or a Valentine — you can order jewelry by clicking HERE to visit My Diamond Obsession. Reach out to Sierra at Dojo's Designs on her Facebook page HERE to order chocolate-dipped strawberries. You can also call 479.715.2302 or email her at dojosdesigns[AT]yahoo.com
Good luck, mamas!