Since it's Valentine's week, we figured it's a Mealtime Mama requirement to focus on treats for your sweets!
We found a few fast and easy recipes to whip up for Thursday — or the weekend, if you're celebrating then.
Back by popular demand is Shannon Jones' microwave cake, if you're really in a hurry! Shannon, a mom of two, sent us this chocolate-cake-in-a-mug recipe a few years ago. She originally got it from her neighbor, Tricia Moore, who got it from a friend in Canada. You can make this in a mug in five minutes — two minutes to throw together and three minutes in the microwave.
5-Minute Chocolate Mug Cake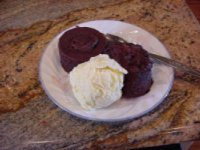 4 tablespoons flour
4 tablespoons sugar
2 tablespoons cocoa
1 egg
3 tablespoons milk
3 tablespoons oil
3 tablespoons chocolate chips (optional)
a small splash of vanilla extract
1 large coffee mug
Directions: Add dry ingredients to mug, and mix well. Add the egg and mix thoroughly. Pour in the milk and oil and mix well. Add the chocolate chips (if using) and vanilla extract, and mix again.
Put your mug in the microwave and cook for 3 minutes at 1000 watts (high). The cake will rise over the top of the mug, but don't be alarmed! Allow to cool a little, and tip out onto a plate if desired.
Shannon Jones says: "And why is this the most dangerous cake recipe in the world? Because now we are all only 5 minutes away from chocolate cake at any time of the day or night! It is wonderful even without icing. It doesn't have to be a super large mug, the size you would normally use works fine — and although it rises above the rim, don't be alarmed, it doesn't run over and mess up the microwave."
This next recipe (provided by Alisa Sandusky) is from the Feeding the Flock cookbook — from the flock at Verdigris First Baptist Church. Cheesecake is always a V-Day favorite and this one is easy:
Cheesecake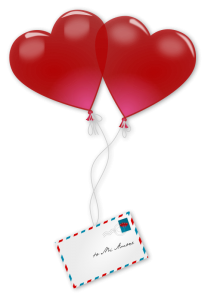 1 8 oz. package cream cheese
1/2 cup sugar
1 tablespoon lemon juice
1/2 teaspoon vanilla
2 eggs
Directions for cheesecake: Mix together cream cheese, sugar, lemon juice and vanilla until creamy. Add eggs, one at a time, beating well after each addition. Bake for 25 minutes at 325 degrees. Let cool while mixing topping:
Topping:
2 tablespoons sour cream
2 tablespoons sugar
1/2 teaspoon vanilla
Directions for topping: Mix together the topping ingredients, spread on top of the cheesecake and return to oven for 10 minutes.
Enjoy and happy Valentine's Day!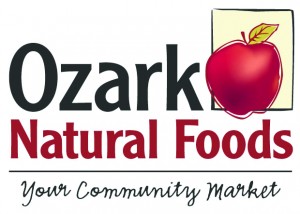 If you want some yummy food from ONF on Valentine's Day, its deli and produce areas have been undergoing a remodel and renaming. These sections are expected to reopen by Valentine's Day! The Deli will be fully revamped and will be called À La Carte, and the produce department will add a new cooler to include cut fruits and vegetables. Click here for more info on the remodel or about becoming a member at Ozark Natural Foods.