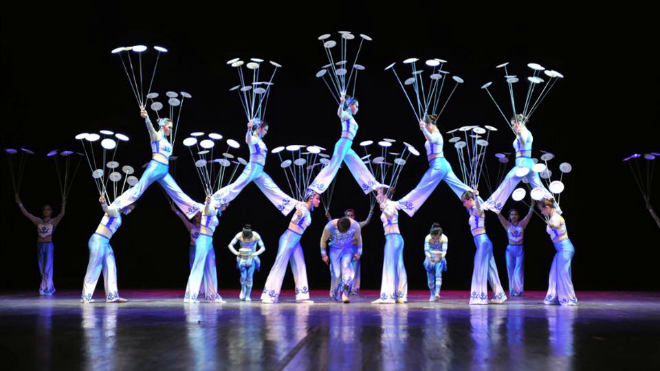 Do you have one of those kids who's always tumbling, cartwheeling or bouncing around the house? Well, this show is the perfect fit for your little (or big) mover and shaker.
We've got FOUR tickets to see the National Circus and Acrobats of the People's Republic of China on Friday, December 11, 2015 at 7:30 p.m.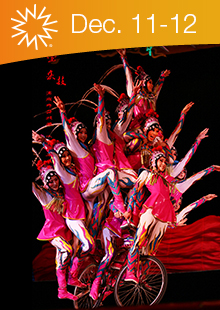 ABOUT THE SHOW: These performers are known all around the world for their unique brand of entertaining. This distinguished troupe has been dedicated to innovation and excellence in the circus arts since 1958, performing in more than 50 countries and regions around the world and winning multiple awards for their unique and inventive acts, such as Great Teeterboard, Grand Flying Trapeze, Group Contortion and other astonishing acts of agility. The show is best for ages 7+.
HOW TO ENTER: If you'd love to win the four tickets, just click on the words "leave a comment" below and tell us about something that makes you "flip out." Are you terrified of spiders? Do kids with an attitude make you crazy? Heights? Snakes? Socks left in the middle of the room (repeatedly)?
TO INCREASE YOUR CHANCES: If you'd really, really like to win the tacos and tickets, e-mail the news about this giveaway to friends. You'll get an extra chance to win for each person you tell. Just be sure to put giveaways@nwaMotherlode.com on the CC line so we'll be able to give you proper credit.
To take lady luck out of the equation, you can purchase your tickets by calling the Walton Arts Center box office at 479-443-5600. Or click here for ticket info and prices.
Good luck in this week's giveaway, and watch your inbox because we'll email the winner on Friday.