Northwest Arkansas Calendar of Events for April 2023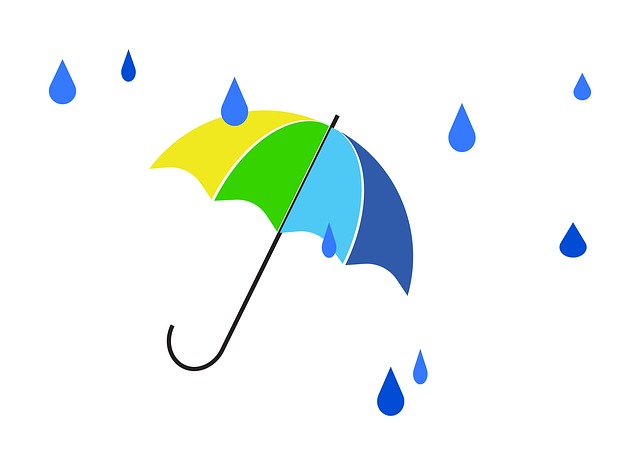 Hello, April 2023! It's a busy month, mamas. To help you choose wisely, here's a curated list of family-friendly events happening in Northwest Arkansas.
If you're looking for Easter events, we've got you. The Summer Camp Guide is also filling up!
Click on the name of any event below for more information:
During Farm Friends, the Pauline Whitaker Animal Science Arena in Fayetteville transforms the floor into a multi-station event where participants can walk through various agricultural products produced regionally. Live animals, informational posters, and farmers provide a learning opportunity for attendees to ask questions and learn about farming in the state. The event starts at 5 p.m. and is free to the public. Come learn, engage and see the friendly faces of NWA Farms.
Date: Tuesday, April 4
Time: 5-7 p.m.
Location: Pauline Whitaker Animal Science Arena, Fayetteville
Nature is awakening from its winter slumber, especially one of our state's most iconic inhabitants, the black bear. Come have a "beary" good time with a special black bear story, songs and a short teddy bear hike. Don't forget to bring your favorite Teddy Bear. Recommended for ages 4-6. Meet in the education pavilion.
Date: Saturday, April 8
Time: 10:30-11:30 a.m.
Location: Hobbs State Park
Keeping your trip fun, safe and sustainable takes a little pre-planning. Up your adventure game and learn about gear essentials and best practices at this fun, interactive program. Come get ready for your next hiking or backpacking adventure. Recommended for ages 8+. Meet at the education pavilion.
Date: Saturday, April 8
Time: 1-2:30 p.m.
Location: Hobbs State Park
What is the difference between a wildflower and a weed? Join Park Interpreter Chris on this easy 0.5-mile hike as guests discover the beautiful wildflowers in Van Winkle Hollow. Meet at the Sinking Stream Trailhead.
Date: April 8
Time: 2:30-3:30 p.m.
Location: Hobbs State Park
Join the Rogers Historical Museum and Rogers Public Library for Museum and Me, a hour-long, free program at the Rogers Historical Museum for children ages 3-5 that helps foster interest in history, reading and museums. Each month features a themed story and fun activities that preschoolers are sure to love. There are only 20 spots available each month. Sign up at rogershistoricalmuseum.org/museum-and-me Sign up is only required for children, but parents/guardians are asked to stay with their children during the program.
Date: Tuesday, April 11
Time: 9 a.m.
Location: Rogers Historical Museum
The Botanical Garden of the Ozarks will host a kids' story-time, songs, crafts, and enjoying the beauty of the Garden's new spring flowers together.
Date: April 12
Time: 9:30-11 a.m.
Location: Botanical Garden of the Ozarks, Fayetteville
The Rogers Historical Museum announces a special exhibit "A Parade of Apple Blossoms", on show starting April 15 through October 28, 2023. The Apple Blossom Festivals of the 1920s in Rogers were a grand celebration of the apple industry in Northwest Arkansas. They were also a chance to showcase the beauty of Arkansas in springtime, and the prosperity and economic progress of a growing region. Commemorating the 100th anniversary of the first Apple Blossom Festival in 1923, "A Parade of Apple Blossoms" takes you through the elaborate costumes, contests, tours, and more that turned Rogers and the surrounding area into an apple blossom pilgrimage each spring.
Date: April 15-Oct. 28, 2023
Time: Museum hours
Location: Rogers Historical Museum
Celebrate the 53rd anniversary of Earth Day and the 100th anniversary of Arkansas State Parks. Food trucks will be selling food and drinks. A percentage of sales benefit Hobbs State Park. Events include breakfast and birds, kids crafts, and music by WildHeart.
Date: Saturday, April 15th
Time: 9 a.m.-3 p.m.
Location: Hobbs State Park
This outdoor event includes family-friendly hands-on, interactive activities, crafts, and games. Enjoy live music by "March to August," be amazed by a magic show with Alan Burdick, visit booths featuring a variety of community partners, and explore six cultivated acres of spring garden beauty. Guests will have the opportunity to see a live snake up close with the Ozark Natural Science Center, feed goats with Greedy Goats NWA, feel the pelts of "Arkansas Critters" with the Ozark Highland Nature Center, make a "sun print" with the Shiloh Museum of Ozark History, and more. Information will be available about weather, soil extinction, bird rehabilitation, the importance of clean water, and more. The City of Fayetteville will be giving away free trees and shrubs while supplies last. Guests are welcome to bring a picnic to enjoy in the Garden, but please pack in and pack out. Admission is free for BGO members. For nonmembers, admission is $10 for adults, $5 for kids ages 4-12, and free for children 3 and under. Tickets are available for purchase at bgozarks.org/events or at the gate.
Date: Friday, April 21
Time: 3-6 p.m.
Location: Botanical Garden of the Ozarks
This year's Touch-a-Truck will feature crowd favorites– dozens of vehicles that kids (and kids-at-heart) can explore. Vehicles you can expect to see include construction equipment, safety and transportation vehicles, motorcycles, tractors and much more. There will also be special appearances and activities including mascots, costumed characters, fingernail painters, face painters, and building projects, just to name a few. Tickets are just $5 each or $20 per family (max 5 guests per family ticket). Children under 2 are free. Guests can purchase their tickets here, or at the event gate. Cash or card accepted. New location this year.
Date: Saturday, April 29
Time: 9-10 a.m. quiet hour for children with sensory needs; 10am to 2pm general admission
Location: Northwest Arkansas Mall
Look at some mysterious objects found in the forests around Hobbs, see if you can identify them, then learn more about them from Park Interpreter Steve.
Date: Sunday, April 30
Time: 2-2:30 p.m.
Location: Hobbs State Park