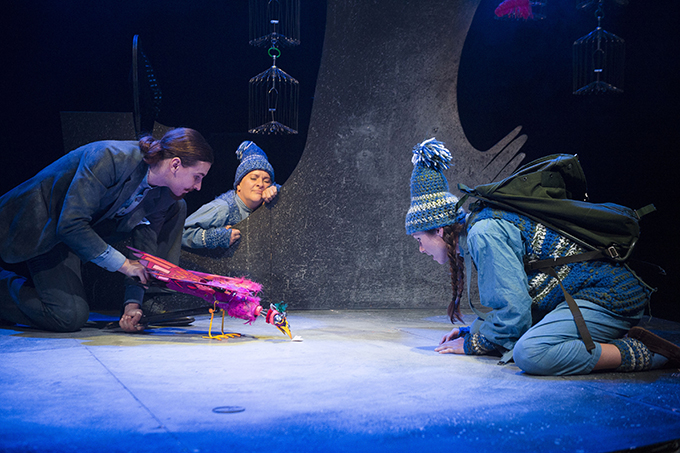 Shh! We have a plan for your family to have a great time together at a Walton Arts Center show!
We've got four FREE tickets to see the Shh! We Have A Plan show live on stage Sunday, Feb. 25th, at 2 p.m. This is a FUN kid's show featuring magic, music, puppetry — and an elusive bird.
Based on the Chris Haughton book of the same title, this delightful tale follows the journey of some madcap characters all on a quest to capture a beautiful bird perched high in a tree. Sounds simple, but the pursuit soon becomes an obsession and the obsession verges on the absurd. Where will it all end?
As it turns out, the characters learn to love and look after nature, discovering that freedom and kindness are perhaps more important than getting what you want at any cost.
Here's a sneak peek video so you can get a feel for the show:
HOW TO ENTER: If you'd love to win these 4 tickets to see Shh! We Have A Plan, click on the word "comments" (right under the headline of this post) and scroll down to the bottom of the comments posted by other moms.
Then write a quick comment telling us about something one of your kids has obsessed about getting or doing. Have they always longed to have a certain pet or special toy? Tell us all about it! 🙂

You can also email your answer to us at giveaways@nwaMotherlode.com.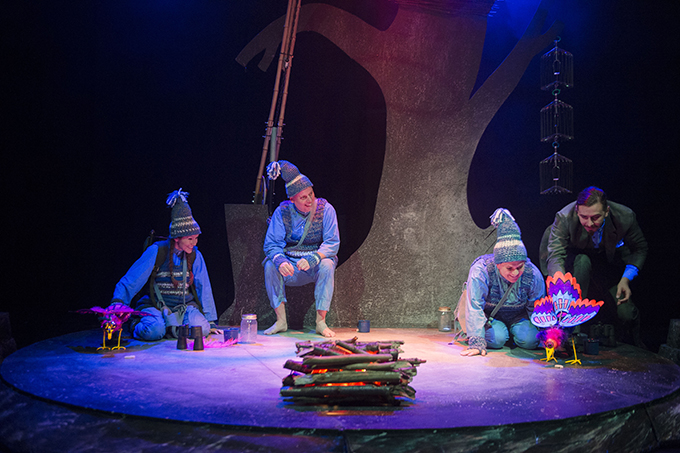 INCREASE YOUR ODDS OF WINNING: Help us spread the word about this giveaway by emailing your friends and family about the giveaway. We'll give you an extra chance to win for every person you tell. Just be sure to put giveaways@nwaMotherlode.com on the CC line of your note so we can give you proper credit.
Our newsletter subscribers get access to the good stuff, including exclusive giveaways, information about local events, local mom interviews, recipes and more.
It's delivered straight to your inbox so you don't miss anything awesome. CLICK HERE to sign up. We won't fill your inbox with info, no worries. We only send out newsletters when there's something in it for you — and we know you'll be interested in hearing about it.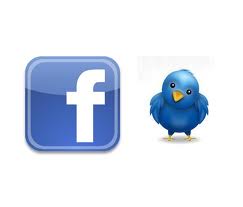 BE SOCIAL: You can also earn extra chances to win by commenting on our Facebook page, following us on Twitter or following us on Pinterest. If you do any of those, just mention it in your comment or email so we can give you proper credit.
We'll choose the winner at RANDOM on Friday, so keep an eye on your inbox! CLICK HERE to get your tickets to see Shh! We Have A Plan (if you don't want to take any chances) Kids' tickets are only $9!