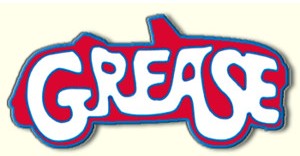 Editor's note: Comments are closed — we have a winner! Congratulations to Ardith Alford!
Are you guys as excited about this show as we are? Is that even possible? If you grew up with this music, if you've seen the movie more times than you can count, or if your first real crush was on John Travolta as "Danny", then you're really, REALLY gonna want to win the free tickets to see Grease on opening night at the Walton Arts Center on Tuesday, May 4th. Woo-hoo!!! We love GREASE!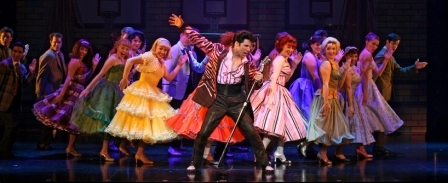 We're pairing the theater tickets with dinner at the one-of-a-kind Bordinos Italian Restaurant, just steps away from Walton Arts Center. We've sent lots of lucky mama winners to Bordinos over the past two years, and they always come away stuffed with incredible food and very impressed with the service, atmosphere and overall vibe at Bordinos. The folks at Bordinos know how to treat a mama! With two theater tickets plus the $50 gift card to Bordinos, this package is valued at more than $150!
Grease was named the No. 1 Musical of the Year by Time Magazine in 2007. This production features songs from the 1978 film including "Sandy," "Hopelessly Devoted to You," "Grease," and "You're the One That I Want." Those last two songs were both No. 1 hits on the Billboard Top 100 list. Some of the other songs you'll hear include "Summer Nights," "Greased Lightnin'" and "We Go Together."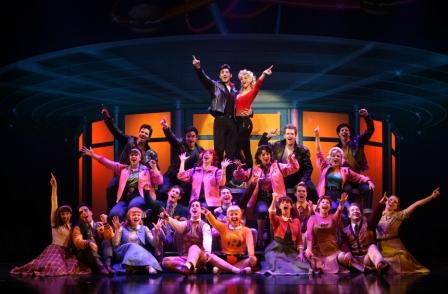 And get this! Guess who's playing Teen Angel in this production? It's none other than the 2006 American Idol winner Taylor Hicks! After winning Idol, Hicks had a debut single "Do I Make Your Proud," which hit the No. 1 spot on the Billboard Hot 100 and was then certified gold. He is currently promoting his second new album called "The Distance."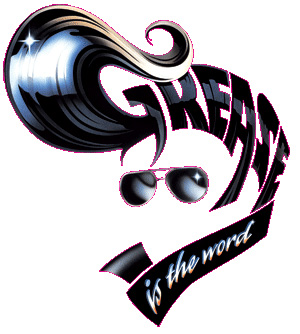 The film version of GREASE produced one of the best-selling soundtracks in history, and it's the highest-grossing movie musical of all time.
For more info on specific show dates and times, click HERE to visit the Walton Arts Center website. Or call 479-443-5600 to reach the ticket box office.
HOW TO ENTER: To throw your name in the hat for this giveaway, click the big orange comment button below and tell us your favorite part of GREASE. Was it a certain song or scene or character? If you can quote a favorite line, do that, too! You may also e-mail your entry to us at giveaways@nwaMotherlode.com.
INCREASE YOUR ODDS: As always, you can increase your odds of winning the tickets and dinner if you help us spread the word. Just send your friends a note about the giveaway and/or website and be sure to put giveaways@nwaMotherlode.com on the CC line of your note so we can give you proper credit. We'll give you an extra chance to win for every friend you tell.
We're looking forward to reading about your favorite GREASE moments. Good luck, and keep an eye on your inbox because we notify winners via e-mail!!!